Information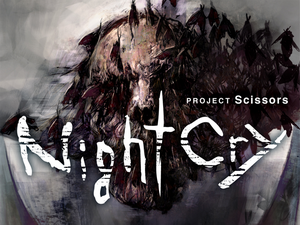 NightCry is a spiritual successor of Clock Tower and the first game in this classic horror-adventure series to be released in 10 years.
The story of NightCry takes place in the middle of the ocean on the Oceanus, a premium class cruiser liner. Weighing 47050 tonnes, and able to accommodate up to 790 passengers, the Oceanus is manned by a crew of 514. The ship sails across the Atlantic beginning its journey in Venezia, Italy and heading for the Caribbean Islands.
The heroine and her friends are college students from North America that had fieldwork training in the Aegean islands, making their trip back on this cruise liner.
On the party floor aboard the ship, passengers are enjoying the glamorous honeymoon ball. Behind the celebrative scene, the gateway to hell is set to open aboard the Oceanus. A series of gruesome and mysterious murders begins to take place, including those of the ship's crew. Soon the ocean liner is crippled and adrift at sea, and has become an inescapable trap for the passengers. As a passenger of the ship, the player will be tasked with solving the murder mystery to ensure their own survival as well as the rest of the 'innocent' passengers.
The Creators
The developer team includes Game Director Hifumi Kono (Clock Tower: The First Fear, Clock Tower 2), Monster Designer Masahiro Ito (Silent Hill series), Film Director Takashi Shimizu (Ju-on: The Grudge series) and Artist Chris Darril (Remothered, Forgotten Memories).
The game was developed in Unity 5 engine.
Press Releases
Interviews