Cast
Radha Mitchell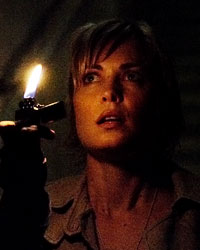 Role in the film: Rose DaSilva
Brief biography:
Radha Mitchell was most recently seen in the critically acclaimed starring role of 'Melinda' in Woody Allen's film Melinda and Melinda, opposite Will Ferrell.
Prior to that she was seen in Finding Neverland, for which she and her co-stars Johnny Depp, Kate Winslet and Dustin Hoffman were nominated for a Screen Actors Guild ensemble award. The film was directed by Marc Forster (Monster's Ball), with whom she worked in 2000 when she starred and produced the Independent Spirit Award-nominated film Everything Put Together.
In 2004, Mitchell starred opposite Denzel Washington in Man on Fire, playing the mother of a missing child who had been kidnapped. She starred opposite Colin Farrell in Joel Shumacher's Phone Booth and in the box-office hit Pitch Black opposite Vin Diesel. The actress gave a memorable performance as Syd, the young editorial assistant who falls in love with Ally Sheedy's heroin-addicted photographer character in Lisa Cholodenko's critically acclaimed drama High Art. Her role in Emma-Kate Croghan's romantic comedy Love and Other Catastrophes was highly praised at both the Cannes and Sundance film festivals.
Other recent film credits include When Strangers Appear with Josh Lucas, the independent feature Dead Heat opposite Keifer Sutherland and Anthony LaPaglia, Nobody's Baby with Gary Oldman and Skeet Ulrich, and Rodrigo Garcia's Ten Tiny Love Stories. On television, she starred with Hank Azaria and Donald Sutherland in NBC's critically acclaimed mini-series Uprising for director Jon Avnet Mitchell recently finished shooting two starring roles for release next year; PU 239 opposite Paddy Considine and Rogue which is directed by Wolf Creek's Greg MacLean She will next be seen in Mozart and the Whale, written by Ron Bass (Rain Man), starring opposite Josh Hartnett.
Sean Bean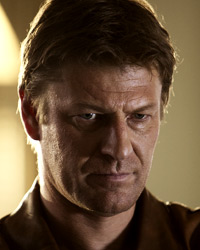 Role in the film: Christopher DaSilva
Brief biography:
Sean Bean gained international fame as Boromir in the Academy Award®- winning Lord of the Rings trilogy. But while that may be his best-known role, it is only one in a career that includes more than 40 films, acclaimed stage performances and one of the most successful franchises in British television history.
Originally from Sheffield, Bean worked as a welder before turning to acting, and even his most polished characters retain a hard masculine edge. After graduating from the Royal Academy of Dramatic Arts in London, he joined the Royal Shakespeare Company, and then won two career-making film roles, the first in 1990's critically acclaimed The Field opposite Richard Harris, and the next in 1992's Patriot Games, starring opposite Harrison Ford in a provocative and complex portrayal of the tragic antagonist. Clearly a romantic lead, he was cast as Richard Sharpe, hero of the Napoleonic Wars, in1993's Sharpe's Rifles. After 13 two-hour sequels, Bean was one of the UK's best-known stars.
He also dazzled audiences in films as varied as Tom & Thomas, Essex Boys, Ronin and Anna Karenina, and more recently in Troy, with Brad Pitt; The Big Empty with Jon Favreau, Equilibrium with Christian Bale and Don't Say a Word opposite Michael Douglas.
On stage in 2004, the classically trained Bean won raves in an acclaimed West End production of Macbeth, and recently starred in Henry VIII for Granada opposite Ray Winstone and Helena Bonham Carter.
In the last 18 months he has starred in the Bruckheimer/Disney blockbuster National Treasure, Dreamworks' The Island, Flightplan with Jodie Foster and, in his first role as an American, the acclaimed North Country with Charlize Theron. He has just completed the final chapter of Sharpe, Sharpe's Challenge, set in India and due out in 2006. Voted by readers of Empire Magazine "the second sexiest man in England," Bean escapes madness by working non-stop in films around the world, and rooting for Sheffield United wherever satellite reception allows.
Laurie Holden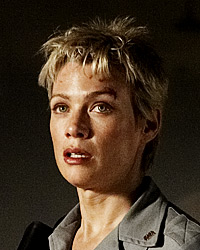 Role in the film: Cybil Bennet
Brief biography:
Laurie Holden's acting career reads like a Cinderella story. While performing on stage at the world renowned Larry Moss Acting Studio, she was discovered by Frank Darabont (The Shawshank Redemption, The Green Mile) who thought she was perfect for the lead in his capra-esque drama, The Majestic. Holden's captivating feature film debut starring as Jim Carrey's long lost love in the film was met with critical acclaim by the New York Times and film critics around the world. This film introduced audiences to her natural onscreen presence, which Darabont called "fresh, awesome – like an old Hollywood film star with a lovely twist." Indeed, keeping things fresh is Holden's passion and she's created an arsenal of memorable characters in film and television since she began her career as a child. She appeared in last summer's successful comic-action adventure, The Fantastic Four starring opposite Michael Chiklis' portrayal of 'The Thing.' She recently shot the indie family film, Bailey's Millions with Tim Curry, Jon Lovitz, Jennifer Tilly and Dean Cain and is attached to star in another indie opposite Ben Kingsley, The Knights of Impossingworth Park.
A dual citizen of Canada and the U.S., Holden's career got off to the kind of start most actors can only dream of. Upon graduating from UCLA with honors, Holden received the "Natalie Wood Acting Award" for Best Actress. She went on to study the classics on the London stage at the Webber Douglas Academy of Dramatic Art. She co-starred in the TNT mini-series Young Catherine with Vanessa Redgrave, and gained notoriety playing 'Marita Covarubbias,' the UN Informant to Fox Mulder, on the long-running hit The X-Files. Her episodic work includes a comedic turn in the critically acclaimed Due South, for which she was nominated for a Gemini Award (Canada's Emmy). Holden also starred as the only female lead opposite Michael Biehn in the remake of the MGM classic The Magnificent Seven for CBS.
Deborah Kara Unger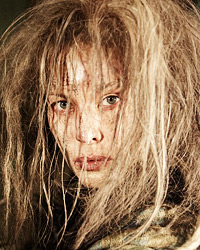 Role in the film: Dahlia Gillespie
Brief biography:
Deborah Kara Unger was most recently seen starring opposite Michael Keaton in White Noise, Thomas Jane in Bronwen Hughes' Stander, John Travolta and Scarlett Johansson in A Love Song for Bobby Long, and Sir Ian McKellen in Carl Bessai's Emile (for which she received the 2004 Geraldine Page Best Actress Award at the American Method Festival).
In 2003 she received a Best Actress Canadian Academy Award nomination starring opposite screen legend Sophia Loren in Edoardo Ponti's Between Strangers, with Mira Sorvino and Gerard Depardieu, and completed three feature films including 1.0 which screened in official competition at 2004's Sundance Film Festival.
Since graduating from the prestigious National Institute of Dramatic Art in Australia (as the first Canadian to be accepted), she has co-starred in such films as: Norman Jewison's Hurricane with Denzel Washington, Payback with Mel Gibson, David Fincher's The Game with Michael Douglas and Sean Penn, David Cronenberg's Crash with Holly Hunter and James Spader (Special Jury Prize in Official Competition in Cannes), and Istvan Szabo's award-winning epic Sunshine with Ralph Fiennes and William Hurt, which garnered her a 2000 Genie nomination for Best Supporting Actress.
Other feature film credits include: Thirteen with Holly Hunter, The Salton Sea with Val Kilmer, Signs and Wonders with Stellan Skarsgard and Charlotte Rampling, Leo with Joseph Fiennes and Dennis Hopper, Fear X with John Turturro , No Way Home, with Tim Roth, Bette Gordon's critically acclaimed Luminous Motion, and The Weekend with Gena Rowlands, which received the 1999 Best Ensemble Acting Award at the Seattle Film Festival.
Upcoming releases include Alibi with Rebecca Romijn and Steve Coogan, and Things That Hang from Trees with Ray McKinnon and Laila Robbins. Ms. Unger made her feature film debut in the awardwinning WWII drama Prisoners of the Sun with Russell Crowe. On television, Ms. Unger appeared as Ava Gardner in HBO's 1998 drama, The Rat Pack, and in the award-winning mini-series Bangkok Hilton with Nicole Kidman. In September 2004, Deborah Kara Unger received the Award of Excellence from Russia's Vladivostok International Film Festival and in April 2004, she received the Imagery Award at Cinema Epicuria. In May 2003, Ms. Unger was honored as the recipient of the Libertae Award at the Dubrovnik International Film Festival for her ongoing work in and commitment to the spirit of independence in film.
Kim Coates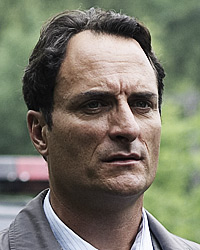 Role in the film: Officer Gucci
Brief biography:
Canadian born actor Kim Coates has the distinction of successfully entering the film and television industry in Canada, and also crossing the border and expanding his ever growing repertoire into noted feature films which have been given international acclaim and great critical reviews.
With over 40 films to his credit, including The Island directed by Michael Bay, Hostage with Bruce Willis, Assault on Precinct 13, opposite Ethan Hawke and directed by John Carpenter, Open Range starring and directed by Kevin Costner with Robert Duvall and Annette Bening, Hollywood North with Matthew Modine and Alan Bates, Academy Award® winners Black Hawk Down directed by Ridley Scott, and Pearl Harbor directed by Michael Bay, this actor has managed to transcend the barriers between stage, television and film. His talents have been utilized on Broadway in his portrayal of Stanley Kowalski in A Streetcar Named Desire; and in the title role of Macbeth at the legendary Stratford Theatre. He has had roles in more than 20 made for television movies, such as the NBC mini-series Hercules, Friend of the Family, Disney's Scream Team with Eric Idle, Thoughtcrimes with Joe Flannigan, and the award winning series Fallen Angels with Bill Pullman. These dramatic turns on television have garnered him Gemini nominations for Best Actor in a Featured Supporting Role for Dead Silence and Best Performance in a Guest Role Dramatic Series for The Outer Limits.
In addition to Silent Hill, Coates has 4 major films opening in 2006 including Grilled, Skinwalkers and King of Sorrow.
Coates currently resides in Los Angeles with his wife and their two children.
Tanya Allen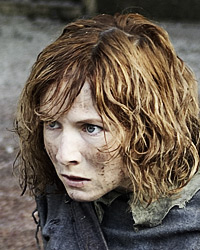 Role in the film: Anna
Brief biography:
Tanya Allen is perhaps best known as the sardonic intern in Ken Finkleman's awardwinning series, The Newsroom (for which she won the Gemini Award for best performance in a Comedy). After attending the prestigious American Academy of Dramatic Arts in New York, she launched her professional acting career in her late teens, starting with appearances on such series as The Adventures of Shirley Holmes and Kung Fu: The Legend Continues. Allen received a Gemini nomination (the Canadian Emmys) for her role in 1994 TV movie Lives of Girls & Women. It was her performance in the title role in the Canadian TV movie Lyddie, a historical drama about a teenage girl who leaves her poverty-stricken family to work in a cotton mill; followed by a lead in CBS comedy The Newsroom that moved Allen into the public eye. She then played the lead role of 'Sarah' in the World War II drama Regeneration, opposite from Jonathan Pryce and Jonny Lee Miller. The following year she moved to New York, and starred in Bruce McDonald's Platinum (which earned her a Gemini nomination for Best Actress), Clutch opposite Tom Green, Liberty Stands Still opposite Wesley Snipes and Linda Fiorentino and White Lies with Sarah Polley. Allen's role as the emotionally stunted but brilliant 'space waif' Percy on Starhunter made her a favorite with sci-fi fans all over the world. She reprised the role of Percy on Starhunter 2300: and then took to the ice in Kari Skogland's hockey comedy/drama Chicks with Sticks.
Alice Krige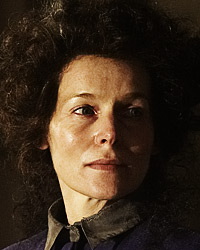 Role in the film: Christabella
Brief biography:
Alice Krige was born in Upington, South Africa. After four years at Rhodes University in Grahamstown, South Africa, she went on to study acting at the Central School of Speech and Drama in London. Her first professional performance was in 1979's Play for Today for the BBC. In 1980, Krige made her feature film debut as 'Sybil Gordon' in the Academy Award® winning film, Chariots of Fire. Krige then appeared in the 1980 television adaptation of Charles Dickens' A Tale of Two Cities, which was followed by her memorable, dual role as the avenging spirit in 1981's Ghost Story. Also in 1981, Alice debuted in a West End theatre production of George Bernard Shaw's Arms and the Man, for which she received the honors of both a Plays and Players Award and a Laurence Olivier Award for Most Promising Newcomer.
Krige decided to focus on working with the prestigious Royal Shakespeare Company where she performed in King Lear, The Tempest, The Taming of the Shrew and Cyrano de Bergerac. She then appeared in a diverse range of films, including King David, Barfly, Haunted Summer, Code Name: Chaos and See You in the Morning. Her work in television includes the critically acclaimed mini-series, Ellis Island and Wallenberg: A Hero's Story.
In addition to numerous roles in television, including appearances on Beverly Hills, 90201 and Becker, Krige also appeared in the films Sleepwalkers, Institute Benjamenta, Amanda, Twilight of the Ice Nymphs, Habitat, The Commissioner and Molokai: The Story of Father Damien. One notable standout, however, was the film Star Trek: First Contact, for which Ms. Krige won a 1997 Saturn Award for her portrayal of the 'Borg Queen'.
The new millennium finds Krige with several projects to her credit, which include such works as The Little Vampire, Star Trek Voyager: End Game, Attila, Dinotopia, Reign of Fire and Children of Dune. Recent projects include Shadow of Fear, a Natalie Wood bio-film, the Borg Invasion 4D theme park attraction, a film about the 1980's television series Dynasty and a recurring role on the HBO series Deadwood. Upcoming projects include Lonely Hearts, The Contract, starring John Cusack and Morgan Freeman and The Line of Beauty, for the BBC. Krige was recently awarded an honorary doctorate in literature from Rhodes University and is producing her first feature film.
Jodelle Ferland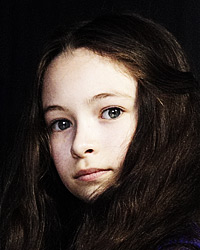 Role in the film: Sharon Da Silva
Brief biography:
In the last decade, Jodelle Micah Ferland has built up an impressive resume filled with roles in film, television, radio, voice work, and commercials. Born in October, 1994 in Nanaimo, British Columbia, she got her television start in an episode of CTV's Cold Squad (1998). It wasn't long before she landed a lead role in her first film, Mermaid (1999), at the age of four. Her portrayal of the heartbroken "Desi" earned her a Daytime Emmy® Award nomination, making her the youngest nominee in history. That performance also earned her a Young Artist Award of Hollywood. Since then, she has appeared in almost 30 more films and television series, including: Dean Koontz's Sole Survivor (1999), Special Delivery (2000), Deadly Little Secrets (2000), Trapped (2001), Miracle of The Cards (2001), The Christmas Child (2002), Mob Princess (2002), They (2002), and Carrie (2002), and has made guest appearances on Dark Angel (2000), Smallville (2001), and The Collector (2004). Ferland can also be seen starring in Stephen King's Kingdom Hospital (2004), playing a tortured young girl who haunts the hospital's halls. In 2004, she landed the lead role of Jeliza-Rose in Terry Gilliam's Tideland, co-starring Jeff Bridges, a film about a disturbed young girl who finds solace in her own imagination after the death of her mother. When not performing, Ferland spends her time with family and loves to hang out with her friends.