Crew
Christophe Gans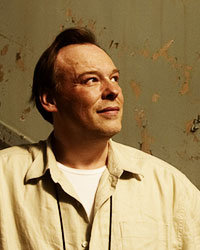 Role in the film: Director
Brief biography:
Born in 1960 in Antibes, France, Gans was an early convert to film fandom. As a teenager, he made Super-8 samurai and kung fu films and in the late 1970s, he published the fanzine, Rhesus Zero, sharing his passion for sci-fi, kung fu and other genre films with others. In 1980, Gans studied at the French cinema school Idhec (Institut des Hautes Etudes Cinematopraphiques) and directed a short film called Silver Slime, a tribute to Mario Bava, which was well received at the 1982 Paris Festival.
In 1982, he also founded the magazine Starfix and championed the work of directors like David Cronenberg, Dario Argento, Russel Mulcahy, David Lynch, John Carpenter and Sergio Leone. Initially working on an adaptation of Liberatore's underground cult comic, RanXerox, Gans then wrote and directed a segment of Samuel Hadida's 1994 production of H.P. Lovecraft's The Necronomicon. Gans' segment, Hotel of the Drowned, convinced the Japanese creator and investors that he was the perfect choice to direct the live-action adaptation of the successful manga and anime series, Crying Freeman. Crying Freeman, also produced by Hadida, won the Audience Award at the 1995 Sweden Fantastic Film Festival and was nominated for the 1996 International Fantasy Film Award at Fantasporto. Gans went on to create for Metropolitan the video collection, "HK", devoted to Hong Kong movies. He then worked for two years on a free adaptation of Jules Verne's 20,000 Leagues under the Sea before directing Brotherhood of the Wolf (Le Pacte des loups) about the Beast of Gevaudan, an unknown animal who killed more than one hundred people in France at the end of 18th century. Released in 2001, Brotherhood of the Wolf was nominated for a Saturn Award and Best Director at the 2002 Academy of Science Fiction, Fantasy & Horror Films, the Grand Prize of European Fantasy Film in Gold at the 2002 Brussels International Festival of Fantasy Film, and won a Cesar (the French Academy Award®) for Best Costume Design as well as the Grand Prize of European Fantasy Film in Silver at the 2001 Catalonian International Film Festival, Sitges, Spain in addition to being nominated for Best Film at that festival.
Roger Avary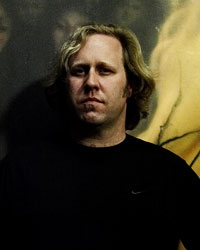 Role in the film: Screenwriter
Brief biography:
Born in Canada, unrelenting gonzo filmmaker Roger Avary has captured both the mainstream of Hollywood as well as the fringe of indie cinema with his aggressive and unique filmmaking style. A former video store clerk from Manhattan Beach, California, Avary is a self proclaimed charter member of what he calls "the video store generation." The first generation of information age filmmakers with complete and total access to a database of tens of thousands of films at any given moment...something no other generation before his can claim. In 1994 his first feature film, the cult classic, Killing Zoe, produced by Hadida, garnered the Prix Tres Special in France and won the best film awards at Japan's Yubari International Film Festival and Italy's MystFest. The film was released by New York-based October Films and has won favorable, if not heated, reviews. The film has been hailed by Daily Variety, Cahiers du Cinema, and the Village Voice as one of the finest debut films of the last twenty years. His second film was a bold and visually striking adaptation of Bret Easton-Ellis' novel, The Rules of Attraction. The film was such a creative success that Roger Avary and Greg Shapiro have optioned the rights to Bret Easton-Ellis' novel Glamorama. The film is currently in development under Shapiro's production banner, Kingsgate Films. He has also completed work on Robert Zemeckis's upcoming animated feature, Beowulf.
Avary also collaborated with director Quentin Tarantino as co-author of his Cannes Film Festival Palm d'Or winner Pulp Fiction. In 1995 the two shared best writing accolades from the Los Angeles Film Critics Association, the New York Film Critics' Circle, the Boston Society of Film Critics, the National Society of Film Critics, the Academy of Motion Picture Arts and Sciences, and the British Academy of Film and Television for their work on Pulp Fiction. This phenomenal success has led to a prolific writing career for Avary, working at Warner Brothers, Paramount, Dreamworks, and others. Avary has been very active as a producer, both on his television projects, and the independent films Boogie Boy and The Last Man. Avary is a spokesperson for Apple Computer and their prosumer editing software, Final Cut Pro, with which he edited his 35mm feature The Rules of Attraction. An avid Apple evangelist, Avary's full page spreads have appeared worldwide in Daily Variety, The Hollywood Reporter, Post Magazine, Rez Magazine, Videography Magazine, Millimeter Magazine, and many more. He dropped out of the Art Center College of Design, screaming at one of his professors, "You don't need a degree to study film!" He now lectures yearly at the Art Center. Avary collects and restores vintage Atari X-Y monitor arcade machines, as some people might specialize in restoring old automobiles. Avary is currently editing his digital video feature of the footage shot in Europe for Victor's travels, to be titled Glitterati. He is also preparing the screenplay for his next film as director.
Samuel Hadida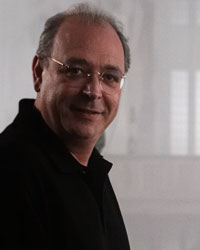 Role in the film: Producer
Brief biography:
Samuel Hadida is one of the most successful producers and distributors in the worldwide film business today. From his home base in Paris, he and his brother, Victor, have grown Metropolitan Film Export, founded in the early 1980's by the brothers and their father, David, into the largest and most successful independent all-rights distribution company of English language pictures in France.
Metropolitan has distributed hundreds of successful films in France, continuing through The Lord of the Rings trilogy. Through the growth of this distribution business, Hadida has developed a keen understanding of distribution and marketing. It was then an easy step for Hadida to move into producing his own films.
His first production was True Romance, the first film produced from a Quentin Tarantino script and his first collaboration with director Tony Scott. Hadida now produces or co-produces several films each year through Davis Films, the production company owned and operated by himself and Victor. These productions encompass the best of the French industry, European productions and co-productions, and American productions.
In addition to Silent Hill, Hadida most recently produced Tony Scott's Domino with Kiera Knightley and Mickey Rourke. Hadida is also the producer of Resident Evil and Resident Evil: Apocalypse, starring Milla Jovovich, The Bridge of San Luis Rey with Robert De Niro, and Fabian Bielinsky's thriller El Aura. He was co-executive producer on George Clooney's Academy Award® nominated Good Night and Good Luck.
Hadida has had a long collaboration with writer-director Roger Avary, having produced Avary's first directing venture, Killing Zoe (with Jean-Hugues Anglade and Julie Delpy) and executive produced Rules of Attraction. It was natural that Hadida reached out to Avary to write the screenplay for Silent Hill. Hadida has also had a long association with Christophe Gans. He produced Gans' first film, Necronomicon, his next film Crying Freeman, as well as the phenomenally successful Le Pacte des Loups (Brotherhood of the Wolf), one of the highest grossing French films of all time and nominated for four Cesar Awards and eight Saturn Awards. The decision to make Silent Hill together solidifies their successfully enduring relationship.
Other Hadida productions include David Cronenberg's acclaimed psychological thriller Spider starring Ralph Fiennes and Miranda Richardson, Sheldon Lettich's Only the Strong (the first Capoeira/martial arts film, and the film which introduced both Mark Dacascos and the famous score music now popularized in the United States in the "zoom zoom zoom" Mazda car commercials), Michael Radford's Dancing at the Blue Iguana, Steve Barron's Pinocchio with Martin Landau (one of the first films to combine computergenerated images and live action), Matthew Bright's Freeway (winner of the top award at the Cognac Festival and Reese Witherspoon's first role), and Gabriele Salvatores' Nirvana.
Upcoming projects include Onimusha, the adaptation of the successful Capcom video game, as well as Judge Dee, adapted from the famous series of books by author Robert van Gulik.
Don Carmody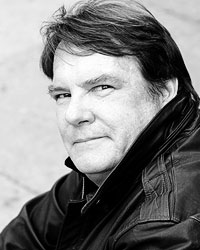 Role in the film: Producer
Brief biography:
Don Carmody has been producing films for close to 30 years. He was vice-president of production for Canada's Cinepix (now Lionsgate Films), where he co-produced David Cronenberg's early shockers They Came From Within and Rabid as well as the popular comedy Meatballs.
Starting his own production company in 1980, Carmody went on to produce the smash hits Porky's and Porky's II, the perennially popular A Christmas Story as well as Spacehunter: Adventures In The Forbidden Zone, Whispers, The Big Town, Physical Evidence, Switching Channels and several Chuck Norris films, including The Hitman and Sidekicks.
He returned to comedy successfully with the Weekend at Bernies series, and The Late Shift for HBO, which was nominated for seven Emmy® Awards, three Cable Ace awards and the Producers' Guild of America Golden Laurel. The Late Shift also won a Golden Globe for actress Kathy Bates and a Directors' Guild Award for Betty Thomas.
His credits include some 75 films thus far, including Johnny Mnemonic with Keanu Reeves, The Mighty with Sharon Stone, Studio 54 with Mike Myers, the Academy Award® nominated Good Will Hunting with Matt Damon, Ben Affleck and Robin Williams, In Too Deep with L.L. Cool J, the cult hit The Boondock Saints with Willem Dafoe, The Third Miracle with Ed Harris and Anne Heche, Get Carter with Sylvester Stallone, The Whole Nine Yards with Bruce Willis and Mathew Perry, The Pledge directed by Sean Penn and starring Jack Nicholson, 3000 Miles to Graceland with Kevin Costner and Courtney Cox, Caveman's Valentine with Samuel Jackson, Angel Eyes with Jennifer Lopez, David Mamet's The Heist with Gene Hackman, and Danny DeVito, City by the Sea with Robert DeNiro and Frances McDormand, Wrong Turn with Eliza Dushku, Gothika starring Halle Berry, Penelope Cruz and Robert Downey Jr., Resident Evil based on the all time bestselling video game and Resident Evil: Apocalypse starring Milla Jovovich, and Assault on Precinct 13 with Ethan Hawke, Laurence Fishburne, Gabriel Byrne and Maria Bello. He is executive producing Lucky Number Slevin with Bruce Willis, Josh Hartnett and Morgan Freeman and producing kinwalkers in Toronto. Both will be released in 2006.
In 2002 Carmody was co-producer of the hit film musical of Chicago starring Rene Zellweger, Catherine Zeta-Jones and Richard Gere, which won seven Academy Awards® including Best Picture, three Golden Globe Awards, including Best Musical or Comedy and the Producers' Guild of America Golden Laurel Award for Best Picture as well as many, other awards and citations around the world.
Carmody was born in New England and emigrated to Canada with his parents as a boy. He graduated from film school in Montreal and has gone on to produce films all over the world. He currently lives in Toronto and Los Angeles.
Andrew Mason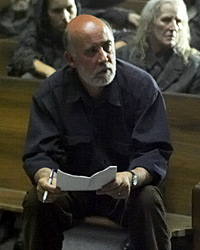 Role in the film: Executive Producer
Brief biography:
Andrew Mason Mason spent 2004 in Romania producing, with Lakeshore's Tom Rosenberg and Gary Lucchesi, the horror thriller The Cave, starring Cole Hauser, Marcel Iures and Lena Headey. The directorial debut for Australian Bruce Hunt, the film was released by Screen Gems in August 2005.
Mason began his industry career in the early 1970's as a film editor in documentaries and commercials. He moved into producing, and headed a highly successful TV commercial production company. He formed Australia's first visual effects company in 1983, and worked as visual effects supervisor on a number of Australian films. He returned to producing and, in 1990, joined forces with director Alex Proyas, producing numerous music videos & commercials directed by Proyas. In 1993 Mason served as visual effects supervisor and second unit director on Proyas' The Crow.
In 1996 Mason produced Dark City for Proyas, released by New Line Cinema in 1998. He followed this with The Matrix, directed by the Wachowski Brothers and produced with Joel Silver and Barrie Osborne. He served as Executive Producer of Matrix Reloaded and Matrix Revolutions.
Mason executive produced three Warner Bros. Pictures released in 2002/3: the live-action Scooby Doo starring Matthew Lillard, Freddie Prinze Jr, Sarah Michelle Gellar and Linda Cardellini, Queen Of The Damned starring Stuart Townsend, and Kangaroo Jack starring Jerry O'Connell and Estella Warren. He served as executive producer on the Warner/Village Roadshow 2001 release Red Planet. He also executive produced Bristol Bay/Crusader Entertainment's Swimming Upstream starring Judy Davis and Geoffrey Rush, released by MGM in February 2005.
In 2003, Mason's City Productions produced Danny Deckchair, a romantic comedy starring Rhys Ifans and Miranda Otto, written and directed by Jeff Balsmeyer. Lions Gate released the film in July 2004.
Mason is a member of the board of the Macquarie Film Corporation, established by Australia's Macquarie Bank to fund Australian film and television projects, and is deputy chair on the board of the New South Wales State Film and Television Office.
Victor Hadida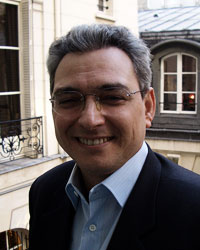 Role in the film: Executive Producer
Brief biography:
Victor Hadida served as executive producer of David Cronenberg's acclaimed psychological thriller Spider, starring Ralph Fiennes and Miranda Richardson, chosen as an Official Selection at the Cannes Film Festival. Furthermore, Hadida was the executive producer of the Resident Evil franchise and Christopher Gans' Crying Freeman. He also served as executive producer on Tony Scott's Domino, Mary McGuckian's The Bridge of San Luis Rey, based on the Pulitzer prize winning novel by Thornton Wilder, and Avi Nesher's Turn Left at the End of the World. He is co-executive producer of George Clooney's Academy Award® nominated Good Night and Good Luck.
Akira Yamaoka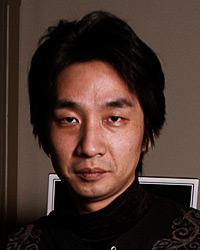 Role in the film: Executive Producer
Brief biography:
Akira Yamaoka has composed music for dozens of Konami video games. Yamaoka attended Tokyo Art College, where he studied product and interior design. He started his career as a freelance music composer and eventually joined Konami on September 21, 1993. He is most well known for his work on the Silent Hill series of video games, for which he composed all the music and created all of the sound effects in all four games. He also played the central role of Producer for the games Silent Hill 3 and 4, and additionally he has worked on the sound and music for other popular franchises from Konami. Recently, Akira Yamaoka has released his first solo album and has also contributed music to the Silent Hill feature film.
Dan Laustsen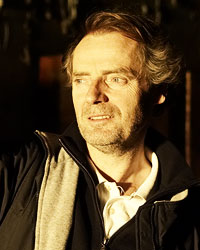 Role in the film: Director of Photography
Brief biography:
Dan Laustsen has photographed some 30 movies, many in his native Denmark, with perhaps his best known credits being the features Brotherhood of the Wolf, The league of Extraordinary Gentlemen, Mimic, and Giselle. Laustsen's many other credits include Nomad, Darkness Falls, Don't Peek, I Am Dina, which won the award for Best Cinematography at the Robert Festival, Heart of Light, and Running Free.
The Danish-born Laustsen also served as Director of Cinematography on Gummi-Tarzan, earning him the Special Award at the Bodil Awards, Miraklet i Valby, and Isfugle both of which won awards for Best Cinematography at the Robert Fesival. Laustsen studied still photography and was working as a fashion photographer when he decided to attend the Danish Film School for three years. He shot his first feature at age 25 in Denmark. The dailies on his first American film, Miramax's Nightwatch, caught the eye of Guillermo del Toro, who hired him on Mimic.
Patrick Tatopoulos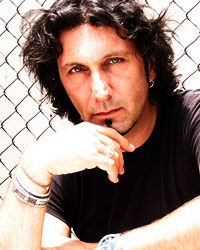 Role in the film: Creature Designer and Supervisor
Brief biography:
Patrick Tatopoulos is undoubtedly one of the top creature and special effects designers currently working in movies. His impressive resume includes Creature Designer and Supervisor on I, Robot, Godzilla, Independence Day, Stargate, Pitch Black, They, Saint Sinner, Cursed, Supernova, Super Mario Bros and both Underworld and Underworld Evolution. He also created the animatronic mice used in Stuart Little. Tatopoulos worked as a conceptual creature artist on Van Helsing and The Chronicles Of Riddick, and the upcoming Eragon. He was a visual consultant on AVP: Alien vs. Predator, and a set conceptual artist on Dracula, The Doors, Se7en, and The Librarian: Quest for the Spear. To round out his impressive design talents, Tatopoulos created new worlds as the Production Designer of Underworld Evolution, I, Robot, Independence Day, Dark City, and the TV series, "Special Unit 2." A man of many talents, he even designed some of the costumes on Stargate.