Cast & Crew
Cast
Adelaide Clemens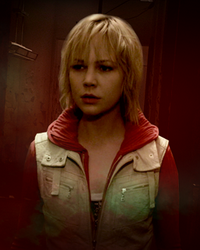 Role in the film: Heather Mason
Brief biography:
Adelaide Clemens began working as an actress in Australian television and firs came to prominence when she was featured as 'Harper' in the critically acclaimed series "Love My Way," which earned her a Graham Kennedy Award Nomination for Most Outstanding New Talent in 2008. Since then, Adelaide Clemens has quickly established herself as one today's most exciting new faces on the small and big screen. Currently, Clemens can be seen on the BBC mini-series, "Parade's End" is based on the novel of the same title for director Susanna White. HBO will broadcast the mini-series in the United States in Spring 2013.
This fall, Clemens leads the successful franchise thriller, "Silent Hill: Revelation 3D," for director Michael J. Bassett's, which is an adaptation of the horror video game and a sequel to the film, "Silent Hill." The film's plot follows teenager 'Heather Mason' (Clemens), who discovers, on the eve of her eighteenth birthday, that her presumed identity is false and, as a result, is drawn to an alternate dimension existing in the fictional American town of Silent Hill. The film stars Kit Harrington and Sean Bean and will be released by Open Road Entertainment on October 26, 2012.
This summer, Clemens completed production on the mini-series "Reetify." The hour-long drama was created and written by Ray McKinnon. The six-episode first season will air at the beginning of 2013 on the Sundance Channel; the series represents the first wholly owned Sundance Channel scripted production. "Reetify" follows the life of Daniel Holden (Aden Young) who is released from prison after serving nineteen years on Georgia's Death Row for the rape and murder of his sixteen-year-old girlfriend. After DNA evidence casts doubt on his conviction, Holden returns to his family and to his hometown where the murder occurred and where many still believe he is guilty.
Screening at the 2012 Toronto International Film Festival, Clemens will be seen in the independent feature film, "No One Lives," along with Luke Evans and Derek Magyar. Directed by Ryuhei Kitamura, this horror story centers around a ruthless criminal gang who takes a young couple hostage and goes to ground in an abandoned house in the middle of nowhere.
In summer 2013, Clemens claims a supporting role in Baz Luhrmann's adaptation of "The Great Gatsby." The film is based on F. Scott Fitzgerald's novel set in the moneyed society of 1920 Long Island, New York. Clemens plays "Katherine," Tom's mistress (Joel Edgerton) and Myrtle's sister (Isla Fisher). Leonardo DiCaprio and Carey Mulligan star in the Warer Bros 3-D feature.
Clemens' additional credits include the Australian thriller, "Wasted on the Young," which was screened at the Toronto International Film Festival in 2010 and the independent features films "Vampire," which was screened at this year's Sundance Film Festival, and "X-Men Origins: Wolverine" starring Hugh Jackman. Upcoming yet currently undated, Clemens will be seen in Cornelia Moore's, "Camilla Dickinson," opposite Greg Sulkin, Gary Elwes and Samantha Mathis. The film is an adptation of the 1951 novel by the young-adult fiction author, Madeleine L'Engle. Furthermore, Clemens co-stars in "Generation Um," alongside Keanu Reeves.
On the small screen, Clemens was seen in an episode in the Emmy winning miiniseries, "The Pacific" for HBO, produced by Tom Hanks and Steven Spielberg.
Clemens currently resides in Los Angeles.
Sean Bean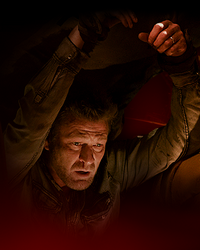 Role in the film: Harry Mason
Brief biography:
Sean Bean (Eddard Stark) trained at RADA and embarked on a distinguished career spanning film, TV and theatre over the past 20 years. The award-winning British actor's highlights have included the role of Boromir in Peter Jackson's acclaimed "Lord of the Rings" trilogy, for which Bean received the Best British Actor accolade at the Empire Awards. He has also appeared in Chris Columbus' "Percy Jackson & the Olympians: The Lightning Thief", "Troy", "Black Death", John Frankenheimer's "Ronin", "Goldeneye", "Don't Say a Word", "National Treasure", "The Dark", "Flight Plan", "The Island", "Silent Hill", "The Hitcher", "True North", "Anna Karenina", "Shopping", "Patriot Games", "Caravaggio", "Lorna Doone", "The Field" and "Stormy Monday". Most recently, he was seen next to Julia Roberts in "Mirror Mirror", Hadi Hajaig's "Clean Skin", Adrian Vitoria's "Age of Heroes" and Maxim Korostyshevsky's "Soldiers of Fortune". In 2013, the audience will get to see him again in the sequel of "Percy Jackson".
He first came to the attention of television audiences in the 1990s in the role of Richard Sharpe in the hugely popular series "Sharpe", a role he recently reprised. His other major television dramas have included Channel Four's celebrated "Red Riding", Bravo "Two Zero", "A Woman's Guide to Adultery", "Lady Chatterley", "Fool's Gold", "Inspector Morse", "Clarissa", "Prince", "Tell Me That You Love Me", "Wedded", "The Looser", "Troubles", "Small Zone", "My Kingdom for a Horse", "War Requiem", "Winter Flight", "Samson & Delilah" and "The True Bride". Bean's notable theatre credits include the RSC's "Romeo & Juliet", directed by Michael Boghdanov, Trevor Nunn's RSC Stratford/Mermaid production of "Mair Maid of the West", "A Midsummer Night's Dream" and more recently Edward Hall's "Macbeth".
Radha Mitchell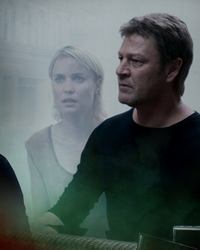 Role in the film: Rose DaSilva
Brief biography:
Radha Mitchell most recently starred in leading roles for the feature films "Surrogates" and "The Crazies". She recently wrapped production on the independent feature "The Waiting City" of which she co-produced and also starred. The film premiered at the Toronto International Film Festival and screened for the closing gala of the 2010 Indian Film Festival Los Angeles (IFFLA).
Prior she played the leads in both "The Children of Huang Shi" opposite Jonathan Rhys Meyers and Chow Yun-Fat and "Henry Poole is Here" for director Mark Pellington. Recently she starred in the Lakeshore Entertainment romantic comedy, "Feast of Love", alongside Morgan Freeman and Greg Kinnear. Mitchell has also been seen in numerous films such as the lead role in "Silent Hill" with Sean Bean, "Finding Neverland" starring opposite Johnny Depp, Kate Winslet and Dustin Hoffman, "Man on Fire" with Denzel Washington, the innovative feature film, "Phone Booth", opposite Colin Farrell, and "Pitch Black" starring Vin Diesel.
Other recent film credits include "When Strangers Appear" with Josh Lucas, the independent feature "Dead Heat" opposite Keifer Sutherland and Anthony LaPaglia, Woody Allen's "Melinda and Melinda", "Nobody's Baby" with Gary Oldman and Skeet Ulrich, Rodrigo Garcia's "Ten Tiny Love Stories" and "Mozart and the Whale" opposite Josh Harnett. On television, she starred with Hank Azaria and Donald Sutherland in NBC's critically acclaimed mini-series, "Uprising", for director Jon Avnet. Mitchell gave a memorable performance as Syd, the young editorial assistant who falls in love with Ally Sheedy's heroin-addicted photographer character in Lisa Cholodenko's critically acclaimed drama "High Art". Her role in Emma-Kate Croghan's romantic comedy "Love and Other Catastrophes" was highly praised at both the Cannes and Sundance film festivals.
Carrie-Anne Moss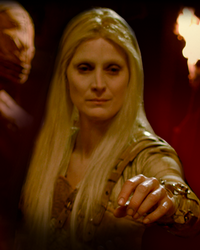 Role in the film: Claudia Wolf
Brief biography:
Ever since she starred in the three hugely successful Matrix tent pole – "The Matrix", "The Matrix Reloaded" and "The Matrix Revolutions" for Warner Bros. Carrie-Anne Moss has become one of the most sought-after actresses in Hollywood. She was snapped up immediately by some of Hollywood's most prominent producers for their films including "The Crew", in which she starred opposite Burt Reynolds and Richard Dreyfuss in the Disney mobster comedy for producers Barry Sonnenfeld and Barry Josephson, "Red Planet", in which she starred with Val Kilmer for Warner Bros. and producer Mark Canton, "Chocolat", in which she co-starred opposite Juliette Binoche, Johhny Depp and Dame Judy Dench in Miramax's Oscar nominated film for director Lasse Hallstrom and producer David Brown, "Memento", the critically acclaimed independent thriller in which she starred with Guy Pearce and "Suspect Zero" in which she also starred alongside Aaron Eckhart and Sir Ben Kingsley in the Cruise/Wagner produced film for director Eliase Merhige. Carrie-Anne continued to work on a unique array of projects including the ensemble independent feature film "The Chumscrubber" with Ralph Fiennes, Rita Wilson and Glenn Close, "Mini's First Time" opposite Alec Baldwin, Luke Wilson and Nikki Reed, and Marc Evans' touching drama "Snow Cake" with Sigourney Weaver and Alan Rickman, and the zombie comedy "Fido" in which she stars opposite Billy Connelly, Dylan Baker and Tim Blake Nelson for director Andrew Currie. Also Carrie-Anne appeared opposite Shia LaBeouf in the box-office hit "Disturbia", Carl Bessai's "Normal" with Kevin Zegers, opposite Julia Roberts and Ryan Reynolds in "Fireflies in the Garden" and in "Love Hurts" from director Barra Grant.
Carrie-Anne Moss has received numerous accolades for her work including MTV, SAG and Teen Choice Award nominations. She has also won many awards including a Gemini Award for Best Supporting Female in a Guest Starring Role for an appearance on "Due South", for her work in "Memento" Carrie-Anne received an Independent Spirit Award for Best Supporting Female, she earned a Genie Award for Best Performance by an Actress in a Supporting Role for her role in "Snow Cake" and for "Fido" she was recognized with a Vancouver Critics Circle Award for Best Actress in a Canadian Film. Most recently audiences enjoyed Carrie-Anne in the powerful Gregor Jordan directed feature "Unthinkable" opposite Samuel L. Jackson and she has now completed recording the animated feature "Clockwork Girl".
Kit Harington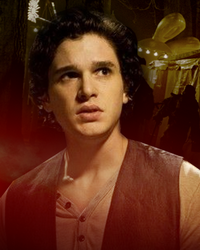 Role in the film: Vincent Carter
Brief biography:
Born in Worcester, England, Kit Harington studied drama and theatre at the Central School of Speech and Drama, a constituent school of the University of London, where productions included "Chips with Everything", "Pillars of the Community", "Titus Andronicus", "Three Sisters", "Orpheus Descending" and "Love's Labour's Lost". Even before graduating in 2008, he won the lead role of Albert Narracott in the Royal National Theatre's London production of the award-winning smash hit "War Horse" at the National Theatre's Olivier Theatre; the production transferred to London's West End at the New London Theatre. He stayed with the role until 2009 after which he appeared in "Posh", by Laura Wade, at the Royal Court Theatre in London. Harington was then cast as Jon Snow, the bastard son of Eddard Stark (played by Sean Bean) in HBO's highly acclaimed mini-series, "Game of Thrones", which returned for a second season. He recently lent his voice to "How to Train Your Dragon 2", and will soon be seen next to Julianne Moore and Jeff Bridges in "The Seventh Son", Serguei Bodrov's current production.
Malcolm McDowell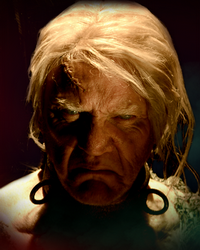 Role in the film: Leonard Wolf
Brief biography:
Malcolm McDowell is arguably among the most dynamic and inventive of world-class actors, yet also one capable of immense charm, humor and poignancy. McDowell has created a gallery of iconographic characters since catapulting to the screen as Mick Travis, the rebellious upperclassman in Lindsay Anderson's prize-winning sensation "If…" His place in movie history was subsequently secured when Stanley Kubrick finally found the actor he was searching for to play the gleefully amoral Alex in "A Clockwork Orange", when McDowell himself conceived the idea for Mick Travis' further adventures in Anderson's Candide-like masterpiece, "O Lucky Man!", and when he wooed Mary Steenburgen and defeated Jack the Ripper as the romantically inquisitive H.G. Wells in "Time After Time".
Those legendary roles are among the ones that have endured with legions of filmgoers while new adherents have been won over by his tyrannical Soran (who destroys Capt. Kirk) in "Star Trek: Generations"; his Machiavellian Mr. Roarke in "Fantasy Island" and his comically pompous professor Steve Pynchon in the critically hailed CBS television series, "Pearl", starring opposite Rhea Perlman.
For his motion picture work, the American Cinematique honored him with a retrospective in June 2001, highlighted by showings of his electrifying performances in two major works. The first is Paul McGuigan's "Gangster No. 1", in which McDowell and Paul Bettany portray the consumed, driven title character and which affords McDowell the chance to create a character both on screen and through nuanced voice-over. The second is Russian director Karen Chakhnazarov's acclaimed and rarely seen "Assassin of the Tsar", which Vincent Canby called "a remarkable mystical and psychological exploration of the murder of the Romanov family". About McDowell's performance as the conflicted Yurovsky, the man who carried out the crime, The New York Times said, "Not since reaching his mature years has McDowell given such a fine, strong, crafty performance. It is acted with immense skill."
McDowell's distinctive motion picture characterizations include: Richard Lester's "Royal Flash", Paul Schrauder's "Cat People", Rachel Talalay's "Tank Girl", Joseph Losey's "Figures in a Landscape", Bryan Forbes' "The Raging Moon" and the Chaplinesque studio boss in Blake Edwards' "Sunset". His film credits are further highlighted by his compelling sinister Caligula; the brilliant literary editor Maxwell Perkins in Martin Ritt's "Cross Creek"; his cameo in Robert Altman's "The Player"; and his final incarnation of Mick Travis in "Brittania Hospital", the third film in Anderson's trilogy marking the disintegration of British culture. McDowell's film work also includes "Bobby Jones: Stroke of Genius", "In Good Company", "I Spy", Robert Altman's "The Company", Robert Downey Sr.'s "Hugo Pool" with Sean Penn, Robert Downey Jr. and Cathy Moriarty, "Just Visiting", "Mr. Magoo", Hugh Hudson's "My Life So Far", "Blue Thunder", Neil Marshall's "Doomsday", Rob Zombie's "Halloween I & II", and the voice of villain, Dr. Calico, in Disney's 2008 box office hit, "Bolt". On television, McDowell has continued having recurring appearances as Terence on the hit HBO series, "Entourage", as Linderman on NBC's "Heroes", and in summer of 2011, Malcolm will star in TNT's newest series, "Franklin & Blash", as Stanton Infeld. "Franklin & Bash" is the highest rated test pilot in the history of TNT.
Deborah Kara Unger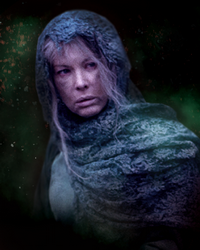 Role in the film: Dahlia Gillespie
Brief biography:
Born in Vancouver, Deborah Kara Unger became the first Canadian accepted into Australia's prestigious National Institute of Dramatic Arts. After graduating, she began her career with appearances in Australian productions such as the mini-series "Bangkok Hilton" (1989) starring Nicole Kidman and the award winning feature "Prisoners of the Sun" (1990) with Russell Crowe.
Deborah has since co-starred in such films as Norman Jewison's "Hurricane" with Denzel Washington, "Payback" with Mel Gibson, David Fincher's "The Game" with Michael Douglas and Sean Penn, David Cronenberg's "Crash" with Holly Hunter and James Spader (Special Jury Prize in Official Competition in Cannes), and Istvan Szabo's award-winning epic "Sunshine" with Ralph Fiennes and William Hurt, which garnered her a Genie nomination for Best Supporting Actress.
In 2003, Deborah received another Genie nomination for Best Actress in Edoardo Ponti's "Between Strangers" opposite screen legend Sophia Loren. For her role, Deborah also received the Libertae Award at Dubrovnik International Film Festival. In 2004, she was the recipient of the Geraldine Page Best Actress Award at the American Method Festival starring opposite Sir Ian McKellen in "Emilie", and was honored with both the Imagery Award at Cinema Epicurea and the Vladivostok Award of Excellence at Russia's VIFF. Next, in 2005, Deborah won Best Actress for "One Point O", starring opposite Jeremy Sisto, at Spain's MIFC.
Other film credits include: "A Love Song for Bobby Long", "Thirteen", "The Salton Sea", "Signs and Wonders", "Leo", "Fear X", "No Way Home", "Luminous Motion", "The Weekend", "Things That Hang from Trees", "88 Minutes", "Shake Hands with the Devil", "Walled In" and "Messages Deleted". Most recently, Deborah starred in "Transparency", "The  Maiden Danced to Death", "Sophie", "Samuel Bleak", and "City of Gardens".
Crew
Michael J. Bassett
Michael J. Bassett is an English screenwriter and film director who has made a variety of films, both for television and cinema.
Bassett's first feature, the horror film "Deathwatch", was set in the trenches of World War One. Bassett's most recent film project, the heroic fantasy adventure, "Solomon Kane", was released internationally in 2010. He's currently in post production on the HBO/Cinemax action series "Strikeback".
Bassett grew in Shropshire in the Midlands of the United Kingdom. With his rural upbringings he developed an obsession with wildlife and nature and it was not until later that Bassett's fascination with films would arise. Bassett's childhood aspirations were of being a wildlife veterinarian in Africa. But even though he spent most of his teenage years as a vet's assistant as well as running his own wildlife hospital, his less than ideal grades in school meant that a veterinary career soon became out of the question. At the age of 16, Bassett left school and became a wildlife film maker's assistant, where he was taught photography and filmmaking.
After his time as an assistant, Bassett decided to go back to school to do his A-Levels with a plan to go on to university in the hopes of getting a zoology degree. Whilst studying, Bassett wrote to a variety of TV producers, looking for work as a nature presenter. Eventually, he was contacted by famed TV producer, Janet Street Porter and shortly after, he began working as a presenter on the children's show "Get Fresh" where he presented the science and nature segments. After working on several other TV programs Bassett bought a video camera and began making short films. People expected films about wildlife and nature, but instead Bassett made thrillers, horrors and comedies – winning several awards along the way.
Still in the early 20's Bassett gave up the presenting and focused on film making. Initially unable to get his own features off the ground Bassett made a living making EPKs – "behind the scenes" documentaries – interviewing numerous actors and directors. At the same time he wrote several feature scripts which he used to try to catch producers' attention. Finally, Bassett got some notice with a horror script titled "No Man's Land". A lot of companies offered to purchase the script, but Bassett was determined to direct the film himself. One company accepted his terms and n 2001 the film was made, starring Jamie Bell and Andy Serkis. It was retitled "Deathwatch" and released in 2002.
When he's not travelling Bassett still lives in rural Shropshire and follows his passion for natural history and wildlife. He has three dogs, a ferret called 'Gus', numerous injured birds and a pet raven called 'Roxie'.
Samuel Hadida
Samuel Hadida is one of the most successful producers and distributors in the worldwide film business. He and his brother, Victor, have grown Metropolitan FilmExport, founded in the early 1980s by the  brothers and their father, David, into the largest and most successful independent all-rights distribution company of English language pictures in France.
Metropolitan has distributed hundreds of successful films in France, and has developed a keen understanding of distribution and marketing. It was an easy step for Hadida to move into film productions.
His first production was "True Romance", the first film produced from a Quentin Tarantino script and his first collaboration with director Tony Scott. Hadida now produces or co-produces several films each year through Davis Films, the production company owned and operated by himself and Victor. These productions encompass the best of the French industry, European productions and co-productions, and American productions.
Hadida produced "The Imaginarium of Doctor Parnassus", Terry Gilliam's most recent visionary creation, starring Heath Ledger in his last film, Christopher Plummer, Lily Cole, Johnny Depp, Colin Farrell and Jude Law; "Solomon Kane", the first epic adventure adapted from the classic pulp stories by Robet E. Howard, creator of "Conan The Barbarian", directed by Michael J. Bassett and starring James Purefoy; Christophe Gans' "Silent Hill" and Tony Scott's "Domino" with Keira Knightley and Mickey Rourke.
Hadida has also produced the phenomenally successful "Resident Evil" franchise starring Milla Jovovich, which established a longstanding successful collaboration between Davis and Constantin Film. The two companies also co-produced "Perfume: The Story of a Murderer", directed by Tom Tykwer, a film based on the cult story of olfactory genius Jean Baptiste Grenoulle in his homicidal quest for the perfect scent. Hadida also produced "The Bridge of San Luis Rey" with Robert De Niro, and Fabian Belinsky's thriller "El Aura", and served as Co-Executive Producer of George Clooney's Academy Award nominated "Good Night and Good Luck".
In addition to producing two pictures for Tony Scott, Hadida has maintained long associations with several other leading directors and writers. His collaborations with Roger Avary resulted in "Killing Zoe", "Rules of Attractions" and "Silent Hill". His long term producing relationship with Christophe Gans has continued from Gans' first films, "Necronomicon" and "Crying Freeman", through the phenomenally successful "Le Pacte des Loups" (one of the highest grossing French films of all time and nominated for four Cesar Awards and eight Saturn Awards), and "Silent Hill".
Other Hadida productions include David Cronenberg's acclaimed psychological thriller "Spider" starring Ralph Fiennes and Miranda Richardson, Sheldon Lettich's "Only the Strong" (the first capoeira/martial arts film, and the film which introduced both Mark Dacascos and the famous score music now popularized in the "zoom zoom zoom" Mazda car commercials), Michael Radford's "Dancing at the Blue Iguana", Steve Barron's "Pinocchio" with Martin Landau (one of the first films to combine computer-generated images and live action), Matthew Bright's "Freeway" (winner of the top award at the Cognac Festival and Reese Witherspoon's first role), and Gabriele Salvatores' "Nirvana".
Hadida is currently developing "Return to Castle Wolfenstein", adapted from the famous video game, written and to be directed by Roger Avary. He also has several properties in development based on well-known Japanese comics and anime characters.
Don Carmody
Don Carmody has been producing films for nearly 40 years. He was vice-president of production for Canada's Cinepix (now Lions Gate Films), where he co-produced David Cronenberg's early shockers "They Came from Within" and "Rabid" as well as popular comedy "Meathballs". Starring his own production company in 1980, Carmody went on to produce the smash hits "Porky's" and "Porky's II" and the perennially popular "A Christmas Story", as well as "Spacehunter: Adventures in the Forbidden Zone", "Whispers", "The Big Town", "Physical Evidence", "Switching Channels" and several Chuck Norris films, including "The Hitman" and "Sidekicks". He returned to comedy successfully with the "Weekend at Bernie's" series and "The Late Shift" for HBO, which was nominated for seven Emmy Awards, three Cable Ace awards and the Producers' Guild of America Golden Laurel. "The Late Shift" also won a Golden Globe for actor Kathy Bates and a Director's Guild Award for Betty Thomas.
His credits include nearly 100 films thus far, including "Johnny Mnemonic" with Keanu Reeves; "The Mighty" with Sharon Stone; "Studio 54" with Salma Hayek, Ryan Phillipe and Mike Myers; the Academy Award-nominated "Good Will Hunting" with Matt Damon, Ben Affleck and Robin Williams; "In Too Deep" with L. L. Kool J; the cult hit "Boondock Saints" with Willem Dafoe; "The Whole Nine Yards" with Bruce Willis and Matthew Perry; "The Pledge" directed by Sean Penn and starring Jack Nicholson; "3000 Miles to Graceland" with Kevin Costner and Courtney Cox; "Caveman's Valentine" with Samuel Jackson; "Angel Eyes" with Jennifer Lopez; David Mamet's "The Heist" with Gene Hackman and Danny DeVito; "City by the Sea" with Robert De Niro and Frances McDormand; "Wrong Turn" with Eliza Dushku; "Gothika" starring Halle Berry, Penelope Cruz and Robert Downey Jr.; "Resident Evil" and "Resident Evil: Apocalypse" starring Mila Jovovich, based on the all time bestselling video games; "Assault on Precinct 13" with Ethan Hawke, Laurence Fishburne, Gabriel Byrne and Maria Bello; "Lucky Number Slevin" with Bruce Willis, Josh Hartnett, Ben Kingsley and Morgan Freeman; "Silent Hill" starring Radha Mitchell and Sean Bean; "Outlander" starring Jim Caviezel and John Hurt; "The Echo", directed by Yam Laranas; as well as "Whiteout", a murder mystery set in Antarctica, starring Kate Beckinsale; "Orphan" with Vera Farmiga and Peter Saarsgard and "The Factory" with John Cusack, all for Joel Silver's Dark Castle Productions.
In 2002 he was Co-Producer of the hit film musical "Chicago" starring Renee Zellweger, Catherine Zeta-Jones and Richard Gere, which won seven Academy Awards including Best Picture, three Golden Globe Awards including Best Musical or Comedy and the Producers' Guild of America Golden Laurel Award for Best Picture as well as many, many other awards and honors around the world. Additionally in 2009 Carmody produced Denis Villeneuve's "Polytechnique", which won nine Genie Awards including Best Picture from the Academy of Canadian Film and Television.
Recent releases include "Amelia", starring Hillary Swank as Amelia Earhart, for director Mira Nair; and the long awaited sequel "The Boondock Saints II: All Saints Day". His recent production of "Resident Evil: Afterlife", in 3D, the fourth in the series with Paul W. S. Anderson once again directing Mila Jovovich became the most successful installment of the series, grossing over $300 million worldwide. He is currently in post-production on "Breakway" starring Rob Lowe and Camilla Belle and "Goon" starring Seann William Scott, Liev Schreiber, Jay Baruchel, and Eugene Levy.
Following his genre instincts for both horror and comedy, Carmody recently branched out into the theatre world and was part of the production team for the Off-Broadway play "Evil Dead: The Musical", a campy send-up of Sam Raimi's cult classic horror films "Evil Dead I and II", which opened in New York last Halloween to rave reviews. Touring companies have completed successful runs in Toronto, Tokyo, Seoul and soon London's West End.
Don Carmody was born in New England and immigrated to Canada with his parents as a boy. He graduated from film school in Montreal and has gone on to produce films all over the world. He currently lives in Toronto and Los Angeles.