Silent Hill: Homecoming Original Soundtracks
Akira Yamaoka – Silent Hill: Homecoming Soundtrack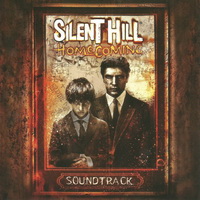 Label: Konami
Format: CD, Promo
Country: USA
Release date: 2008.11.24
Note: The soundtrack was bundled with Silent Hill Homecoming at Gamestop, Gamecrazy, and EP Canada.
Hi-res covers scans by Gorch
Akira Yamaoka – Silent Hill: Homecoming Original Soundtrack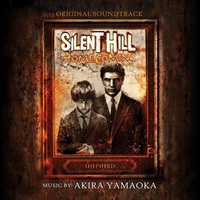 Label: Milan Records – M2-36575
Format: CD-R
Country: USA
Release date: 2013.02.11
Note: The authorized soundtrack is made on demand by CreateSpace and sold by Amazon. Original Alex Theme is replaced with Machine Head Mix.
In-game Playback Locations
Warning! Spoilers below
One More Soul To The Call

– intro / attract mode

The Terminal Show

– main menu / Shepherd's Glen in the beginning of the game / Alex finds Adam at the Church

Cold Blood

– Josh theme

Alex Theme

– Alex arrives in Shepherd's Glen

Witchcraft

– at Shepherd's home

Living In Fear

– Rose Heights Cemetery / Overlook Penitentiary (otherworld)

Elle Theme

– Alex meets Elle

Voodoo Girl

– Grand Hotel

Regards

– fight sequences / Sewers of Shepherd's Glen / Central Silent Hill

This Sacred Line

– ending credits
These tracks from original soundtracks don't seem to play in the game:
Mr. JOY
4 Pattern
Snow Flower
Attitude #70
Total Invasion
The Real Love
Dreams of Leaving
Who Knows
Slave 2 Death
The Thing
Dead Monks