News Archive: 2010
Silent Hill Sounds Box - Silent Hill Music Collection
2010.12.28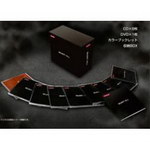 Konami continues to delight series fans revealing Silent Hill Sounds Box on the page of the Japanese KonamiStyle online store. Silent Hill Sound Box is a complete collection of Silent Hill game soundtracks featuring 8 CDs, a DVD with trailers as well as an artbook. 7 of the audio discs included are soundtracks of all main Silent Hill games starting with Silent Hill and finishing with the latest Silent Hill: Shattered Memories. The last CD however is of special interest as it will include unreleased music from Silent Hill: The Arcade and various demos (there's a chance we'll be able to hear some music from the trailers without any SFX sounds). The collection is not fully complete as it doesn't have music from additional albums like Silent Hill 4: The Room Limited Soundtrack, but still it's a great gift to any fan of Akira Yamaoka's music. The price of the box is set at 13230 yen (about $180) and it's going to be released on March 16, 2011.
KonamiStyle - Silent Hill Sounds Box
Source: Game-OST
Pyramid Head and Valtiel Collectible Figures
2010.12.02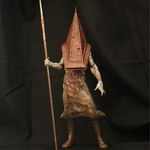 Unexpectedly to all lovers of collectible figures joy Konami has decided to release figures of two well-known characters from the classic Silent Hill games: Pyramid Head from Silent Hill 2 and Valtiel from Silent Hill 3. Both figures are made in 1/6 scale and are amazingly detailed. 32 cm high figure of Pyramid Head is already available for order, while Valtiel's figure (figure's height - 30 cm) will be released on December 10th. Alas, these figures are Japanese Konami Style exclusives (although buyers outside Japan can order them through proxy buying services like Tokyo Hunter or search on eBay). They are also damn pricey: Pyramid Head goes for 29,000 yen (about $300) and Valtiel for 27,000 yen (about $275).
Pyramid Head Figure
Valtiel Figure
Source: Kotaku
Interview with Menton3
2010.12.02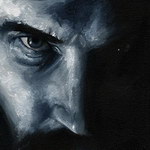 Hell Descent recently talked to Menton3 - a talented artist and composer, who illustrated the latest addition to the Silent Hill series - the comic Silent Hill Past Life.
Michael J. Bassett About Silent Hill: Revelation
2010.11.11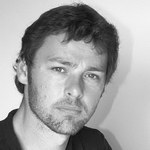 A new portion of information about the second Silent Hill film came from Empire who had a few exclusive words with the film's director, Michael J. Bassett:
"It's early days, and I'm keeping details of the plot secret for now, but it's going to be a sequel to the first film whilst trying to remain true to the plot of game 3, and will also work as a stand-alone movie for people who don't know the series.
It was a real challenge writing it, and I spent a long time revisiting the games and reading just about every little piece of material I could find on the mythology. Of course, my choices may not please everyone, but the ambition is to give the audience a twisted, intense and terrifying experience, following a really interesting story, anchored by a terrific cast giving great performances. It's more than you get from most horror movies these days, I know, but I figure why not aim high and try to bring a bit of quality back to a genre that's rarely treated with respect?"
Silent Hill: Revelation 3D filming starts this winter in Toronto.
Source: Empire
Interview with Devin Shatsky on Silent Hill
2010.11.06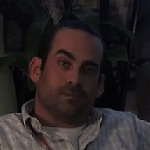 Hell Descent did another Silent Hill developer interview - this time with Devin Shatsky, producer of Silent Hill 8.
"Everyone knows that Silent Hill fans can be ravenous, scary, and extremely dedicated to the series. There has never been such a more dramatic community in the history of video games, and I stand by that! So to help calm the storm, Devin Shatsky, producer of Silent Hill 8, was awesome enough to answer the communities questions. While not too much info on Silent Hill 8 can be given, this interview focuses on Devin's personal history with the series, his knowledge of the mythos, and his dedication to bring a respectable entry into the Silent Hill series."
Devin Shatsky Community Interview On All Things Silent Hill (Hell Descent)
Message from the Silent Hill: Revelation Director
2010.11.06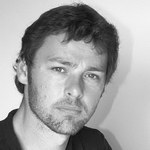 The new Silent Hill film is officially announced and its director Michael J. Bassett can now speak about this new assignment of his:
"Finally, it's been announced and I can say officially what I've been eager to share with you all for a little while now; I've written and am going to be directing the new Silent Hill movie.
I love the games and was a huge admirer of the first film. Especially how Christophe Gans and his team managed to capture the look and feel of the world. I say, if it ain't broke don't fix it, so I'm bringing back as many of that core creative team as I can – but I'm probably going to bring just a little more darkness and fear into the mix as well. I love the complex mythology and psychological twists that Konami created so will do my best honour that aspect too.
I'm determined to deliver a film that builds on the qualities of the first film and draws on the best aspects of the games whilst giving the audience more nuanced characters, a compelling story and introducing some terrifying new monsters (as well as bringing back a few favourites) and, most important of all… just scaring the shit out of everyone."
Source: Michael J Bassett's Blog
Silent Hill: Revelation 3D
2010.11.04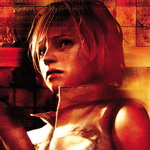 Fresh news from the American Film Market where official title and director of the second Silent Hill film were revealed. Silent Hill: Revelation will be written and directed by Michael J. Bassett - director of the recent Solomon Kane (no Gans and Avary then). Silent Hill sequel will be filmed in 3D and judging from the pot is going to be the adaptation of Silent Hill 3.
"For years, Heather Mason and her father have been on the run, always one step ahead of dangerous forces that she doesn't fully understand. Now on the eve of her 18th birthday, plagued by terrifying nightmares and the disappearance of her father, Heather discovers she's not who she thinks she is. The revelation leads her deeper into a demonic world that threatens to trap her in Silent Hill forever."
Quite logical if you remember that the first film was the adaptation of the original game and the third game is the direct sequel to it. Silent Hill: Revelation 3D is currently in preproduction with Lionsgate, Konami and Davis Films. Producers are Samuel Hadida and Don Carmody.
Source: Bloody Disgusting, Fangoria
Silent Hill 2 Film Pre-Sales Begin
2010.11.02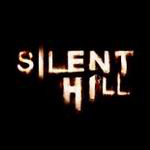 According to Bloody Disgusting there is finally some progress in the production of the second Silent Hill film:
"Lionsgate International will begin pre-sales on Silent Hill 2, the sequel to the 2006 video game adaptation directed by Christophe Gans, and starring Radha Mitchell, Sean Bean, Laurie Holden, Deborah Kara Unger, Kim Coates and Tanya Allen. No other details are available, but Roger Avery was rumord to be penning the sequel to the flick that follows a mother, in seeking to stop her daughter's night terrors, takes her to the town the girl mentions in her sleep... Silent Hill."
Producer of the film, Don Carmody, refused to comment this rumor.
Source: Bloody Disgusting
Hell Descent Interview with Guy Cihi
2010.10.31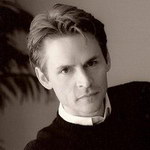 One more interview with Guy Cihi, this time from Hell Descent. Some questions are the same as in the previous interview, but there is new stuff as well. Read it here:
TGL Interview with Guy Cihi
2010.10.30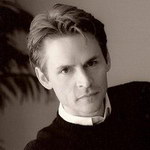 The Gaming Liberty recently caught up with Guy Cihi and spoke with him about everything from live, love, loss, his experiences working with Konami and Mount Everest. Guy talks about circumstances of getting James' role, mocap and voice record sessions, James and Pyramid Head characters, reason why his face was blurred in "Making of" documentary and many more.
The Return of James Sunderland?
2010.10.29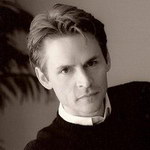 Interesting news came from Guy Cihi, the actor who played Silent Hill 2 protagonist James Sunderland. Guy left such message on his Facebook page:
"Konami contacted me after years of no-contact. We are discussing issues related to SH2's continuing popularity. Why now? They either want to re-release SH2 game content, or Sony's SH2 movie involves James Sunderland. I'll keep you posted. There is one line from the game that I would love to deliver in a cameo film appearance. Can you guess which line?"
What can it be? Silent Hill 2 rerelease with bonus content? Cameo in one or another form in Silent Hill 8? Or does it have something to do with the second Silent Hill movie? Either way, we're intrigued.
Source: Guy Cihi on Facebook
Facebook Silent Hill 8 Developer Inteview
2010.10.28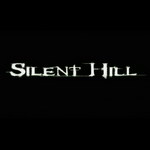 Konami's posted a new video interview with Silent Hill 8 developers on Facebook. The video doesn't present any new footage or reveal new information about the game. Instead of this, the video introduces us key persons behind the project. Devin Shatsky (Producer), Tomm Hullet (Senior Associate Producer) and Brian Gomez (Design Director) share their thoughts on what makes Silent Hill unique, how it's gonna be different from the previous titles in the series and talk about their experience working in the Czech Republic. And of course, they reassure that they "are diligently trying to craft the coolest Silent Hill game".
Source: Silent Hill on Facebook
Silent Hill: Past Life May Be a Little Late
2010.10.21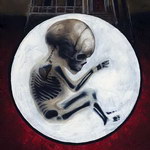 According to Tom Waltz's message the first issue of the upcoming Silent Hill: Past Life comic may be a little late. Instead of the planned release date of October 27 the comic will more likely go on sale on November 3. In the meantime all who await this new comic can read some reviews of issue #1 from various fan sites as well as a graphic preview from Ain't It Cool News:
Silent Hill Historical Society Review
Hell Descent Review
SHF Otherworld Review

Source: Hell Descent, Ain't It Cool News
Silent Hill 8 and Silent Hill: Past Life Connection
2010.10.15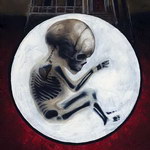 If you read interviews with Tom Waltz about the Silent Hill: Past Life comic and the upcoming Silent Hill game, you know that there is a link between these two titles and a character from the game also plays a role in the comic despite a 150 years difference between the stories. Recently Hell Descent were given a sneak peak of the first issue and here's their guess who this character might be - the postman from the debut trailer. The comic features a similar character - a postmaster from Silent Hill whose name is Howard Blackwood. It's not yet clear if it's the same person or the man in the trailer is just the descendant of Mr. Blackwood. Either way this man could be more than he seems.
Source: Hell Descent
Interview with Akira Yamaoka
2010.10.03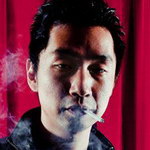 GameSpot videointerview with Akira Yamaoka about his musical background, making music for video games as well as his current project at Grasshopper Manufacture - recently announced game Shadows of the Damned:
Source: GameSpot
Silent Hill: Past Life Covers
2010.09.24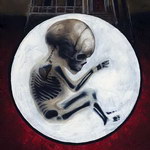 Tom Waltz has shared some new cover artworks for the upcoming Silent Hill: Past Life comic series. All covers are by artists Menton3 and Justin Randall. First issue of Silent Hill: Past Life is hitting the shelves on October 27.




Source:

Hell Descent
A Bit of Silent Hill 8 Footage
2010.09.23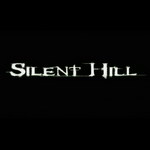 The developers of Silent Hill 8 have laid low since the debut trailer was presented during E3 2010. A new promo video has appeared online on Vatra Games' parent company, Kuju's, website. The promo shows a 5 seconds clip of new Silent Hill 8 footage. When compared to the original E3 2010 trailer the overall graphics have shown improvement, especially in the look of the game's protagonist. That's all for now, so we can only sit and wait till October, when a first gameplay video is expected.
Interview with Silent Hill: Past Life artist Menton3
2010.09.16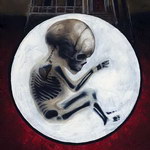 Interview with Silent Hill: Past Life artist Menton3 from Dragon Con 2010:
Source: TFAW
Silent Hill: Past Life Covers and Artwork
2010.08.15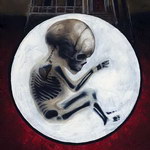 A couple of new covers and some page artwork for the upcoming comic Silent Hill: Past Life (incentive cover is by Justin Randall, who also did incentive covers for the previous Silent Hill: Sinner's Reward comic):
Source: Comic Book Resources
Silent Hill 2 Movie is Stalled
2010.08.10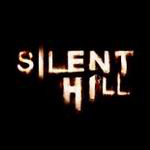 According to the latest interview with Don Carmody, the production of the sequel to the Silent Hill movie is stalled. When asked about the movie's status his answer was:
"A little stalled now because of [writer/director] Roger Avary's [legal problems], so a little unsure yet. The original plan was Roger writing and polishing the screenplay, and when he had finished his thing, we'd begin full-blown preproduction. I'm not sure what's going on with that. We know we want to make SILENT HILL 2 and have a basic outline for it. We'll have to see."
Source: Fangoria
How to Get Silent Hill: Past Life
2010.08.07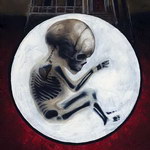 Tom Waltz left a note at our Silent Hill Community about how to get Silent Hill: Past Life in stores near you so you could preorder the comic and in this way express your support if you liked Silent Hill comics in the past and would like them to continue. Here's the full word from Tom:
"We really want to keep doing Silent Hill comics, but we can't continue without some support from our fellow SH and horror fans. What we really need folks to do is to reach out to their local comic book sellers and ask them to preorder Silent Hill: Past Life -- the bigger the numbers we can get, the better our chances of continuing our dark journey through Silent Hill and beyond.
To find your closest store, simply phone 1-888-COMIC-BOOK, or go to COMICSHOPLOCATOR.COM. Tell them you want them to preorder SILENT HILL: PAST LIFE #1 through #4. Give them DIAMOND ORDER CODE AUG100356 . Preorders are actually happening now, so no time like the present to let your retailers know you want them stocking Silent Hill comics for you, otherwise you may miss the cutoff for preorders.
And, if your Retailers need more info, let them know the ad for the first issue can be found on page 155 of the August 2010 Previews Catalog.
And please know, your support is greatly, greatly appreciated by Menton and I!
Thanks!
Tom Waltz"
Also we have a first look at the Silent Hill: Past Life characters Jebediah "Hellrider" Foster and Esther Monroe (artwork by series artist Menton3):
Behind The Scenes of the Silent Hill 8 E3 2010 Trailer
2010.08.03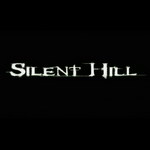 G4 did a little Behind The Scenes featurette on the debut Silent Hill 8 trailer which reveals some footage of the motion capture sessions for the game.

Source: G4tv.com (Thanks to Silent Evil)
Tom Waltz Talks About New Silent Hill and Comic
2010.07.24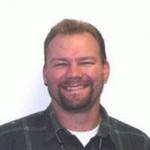 FEARnet recently talked with Tom Waltz at San Diego Comic-Con about the upcoming Silent Hill comic. Tom is known as the writer of the Silent Hill: Sinner's Reward comic and is currently co-writing the new Silent Hill videogame as well as writing a new Silent Hill comic titled Silent Hill: Past Life. The new comic set in 1867, tells the story of an outlaw named Jebediah Foster who meets a widow and plans to move with her from the west to her abandoned family house in Silent Hill. However, once he gets to Silent hill "he'll have to face the ghosts of his past." The comic is a 4 issue run, with the first issue hitting the shelves in October. Interestingly, the comic and the characters are somehow linked in with the new game, but it is not made clear how strong the link is.
"A role that a character plays in the game, which I have to leave as a mystery, plays a part in this comic book. You can play the game and not read the comic book and understand this character but you'll REALLY understand this character if you read the comics and then play the game."
Akira Yamaoka's Musical Taste
2010.07.17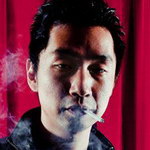 Nintendo Life asked Yamaoka to list five of his favorite songs and explain what it is about them that he finds so alluring. Akira chose the following five: "Der Mussolini" by D.A.F. for the sense of supreme energy, "Amber" by Craig Armstrong for the music evoking imagery, "Moments In Love" by Anne Dudley for the skillful piano play, "Moon Over Moscow" by Visage as the only song he would take to the desert island and "Ecstasy Of Gold" by Ennio Morricone as his special funeral request. Read the full article on Nintendo Life.
And as a bonus here's the second video from Akira's jam session at Shadow Box Studio:
Romersa & McGlynn Working with Yamaoka for Grasshopper game
2010.07.03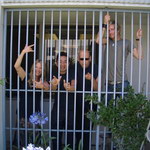 Silent Hill vocalist Mary Elizabeth McGlynn and lyricist Joe Romersa are collaborating currently with Akira Yamaoka on some music project. Joystiq contacted Yamaoka's current employer Grasshopper Manufacture to find out if this project was related to the Suda 51/Shinji Mikami horror game for EA and indeed it was. Here's the reply of Grasshopper representative:
"Yamaoka-san worked on two new songs for our EAP game while in LA. Both will be used during some of the most climactic moments of the game. I've heard bits of the unfinished versions, and all I can say is that Akira and Mary Elizabeth are an amazing combination. I'm sure fans are going to enjoy it."
According to Romersa until now they've recorded together about 24 songs. Akira, Mary and Joe also confirmed they're planning some live performances after they finish working in studio.
Here's some video of the "gang" jamming together:
Sources: Joystiq, ru_silenthill
Hell Descent's Interview with Dan Licht
2010.07.03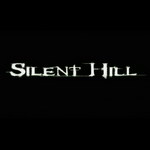 Hell Descent's interview with Silent Hill 8's composer Dan Licht is up. Read the interview here:
Ask Dan Licht a Question
2010.06.23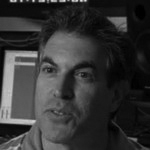 Hell Descent is giving everybody the chance to ask the new Silent Hill game composer Daniel Licht some questions for their interview. If you have a bunch of interesting questions, join the forums and submit them on the thread below:
No Mary Elizabeth McGlynn in Silent Hill 8
2010.06.23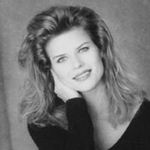 As we know Dan Licht replaced Akira Yamaoka as the new series composer, but what about Joe Romersa, who was writing lyrics for the soundtrack songs, and especially long-term vocalist Mary Elizabeth McGlynn? Well, looks like they're not involved either. Here's what Mary's message on her Facebook fan page tells:
"Hey Gang. No, as far as I know, I will not be in Silent Hill 8. But... I am doing new stuff with Akira, which for me is even better! I'll keep you updated as we get closer to release dates of the projects. The stuff we're doing may be my favorite songs yet. This one in particular... Thanks!"
No songs in Silent Hill 8? At least we can expect new recordings from Mary and Akira.
Thanks to Ashley from Silent Hill Community
Silent Hill 8 E3 2010 Trailer (HD)
2010.06.18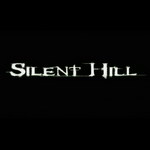 Trailer of new Silent Hill in True HD (1080p):
Thanks to H8ts
New Silent Hill E3 2010 Announcement
2010.06.17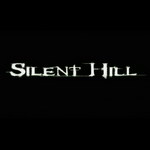 So during Konami conference at E3 2010 a new Silent Hill, which doesn't have a subtitle for now, was finally officially presented to the public by the game's producer Devin Shatsky and director Brian Gomez. After a short introduction they showed the game's trailer. The main character appears to be an escaped prisoner transported in the prison van together with other convicts. Some flashbacks are shown of him escaping through the woods from the policewoman. He runs into Silent Hill, where he climbs into some house, finds a flashlights, then finds a gun nearby and shoots a monster attacking him, but when he looks closer, the monster appears to be a man. During short cutscenes we see some other characters. Another scene of transformation to the otherworld similar to Silent Hill movie and Homecoming style, only the surroundings transform even at a greater scale. The final scene shows as the van runs into Silent Hill.
Developers also announced the name of the game's composer - Daniel Licht best known as composer for TV series Dexter as well as films like Hellraiser: Bloodline and Children of the Corn II. New Silent Hill is coming to Xbox 360 and PS3 in 2011.
The following text comes from the official press release:
"Scheduled for release in 2011, Silent Hill remains true to the franchise's original roots, and again takes the form of a third-person horror experience. With an all-new thought-provoking storyline, players will once again find themselves face to face with their deepest sins and fears in the strange world of Silent Hill.
The new game begins after a prison transport vehicle careens off the road, leaving lone inmate Murphy Pendleton stranded in Silent Hill. As Pendleton takes in his new surroundings, users will encounter mind-bending puzzles and horrific creatures and otherworld terrors. Armed only with the everyday objects they can find - from wooden chairs to glass bottles - to fend off their enemies, fight or flight responses are left to the player as they unravel a dark, thought-provoking storyline which will appeal to fans of the early, classic Silent Hill series.
Silent Hill enjoys a wealth of new elements to create a deep, psychological horror experience. In addition to the main storyline, players will also be presented with variable side quests that will change depending on the user's play style, revealing further unknown evils within the town."
Silent Hill 6 Reveal at E3 2010
2010.06.15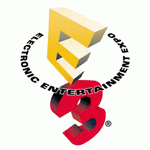 Fresh message from Konami's Twitter:
"Silent Hill Producers/Developers invites everyone to watch the release of the official trailer tomorrow at 1PM PST."
You can watch the conference live at Konami's E3 site. Are you excited? You should be.
Interview with Tomm Hullett from Silent Hill Heaven
2010.06.08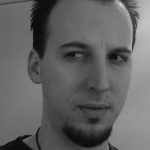 Silent Hill Heaven got their another exclusive interview with Silent Hill: Shattered Memories producer Tomm Hulett. In the massive interview Tomm shared his thoughts on game's details, its release and reviews, series canon as well as the future of Silent Hill. He confirmed his involvement with the upcoming Silent Hill game from Vatra and promised a lot of great surprises at E3 which starts next week. Read the full interview on Silent Hill Heaven.
Silent Hill: Origins Included to the $9.99 PSP Favorites
2010.06.06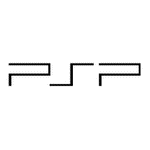 Sony continues to make a push for the PSP platform, announcing a new "Favorites" line of games priced at just $9.99. A total of 16 titles were revealed and Silent Hill: Origins is one of them. PSP Favorites are available as downloadable PSP games from PlayStation Network so it's aimed mainly for the owners of PSPgo. Here's the full list of titles:
Ape Escape: On the Loose
Buzz! Master Quiz
Justice League Heroes
Hot Shots Golf Open Tee
LocoRoco 2
Manhunt 2
Midway Arcade Treasures: Extended Play
Patapon 2
Pinball Hall of Fame: Williams Collection
PixelJunk Monster Deluxe
Silent Hill: Origins
Sims 2
SOCOM: Fireteam Bravo
Syphon Filter: Logan's Shadow
Twisted Metal: Head On
The Warriors
Silent Hill 2 Begins Filming Soon
2010.05.07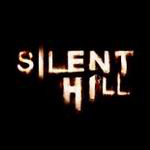 The sequel to Silent Hill movie should begin shooting in Toronto later this spring as was revealed by the movie's producer Don Carmody during his talk with FEARNet. Carmody said that production on Silent Hill 2 is moving forward regardless all the hate mail he is receiving about it.
"We have always been cognizant of that -- we can't make the movies just for gamers. Of course, we always run the risk of incurring the wrath of the gamers -- who are very vocal. I did Silent Hill and we are planning a Silent Hill 2 -- we were getting hate mail for that one."
Despite this news update it's still not clear who's gonna direct Silent Hill 2.
Source: FEARNet
New Silent Hill confirmed
2010.04.09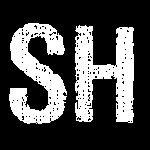 Konami is working on a new Silent Hill game for PS3 and Xbox 360 consoles. The news were revealed yesterday at the press event in Frankfurt, Germany. The game is developed by a new developer and it's confirmed, it's definitely not Double Helix, creators of Silent Hill: Homecoming (thanks God!). According to Gamer.NL, the trailer shown featured a man walking down the middle of an iconic Silent Hill foggy street, before being attacked by a monstrous apparition. More details should come at E3 2010 in two months.
Source: Eurogamer, ComputerAndVideoGames
Update from 1UP: Different teaser was shown at another Konami event in San Francisco. A trailer shows as "a blonde man sits on the edge of a bed holding his head in his hands. The world around him morphs into a dark, deserted road in front of a dilapidated gate. The man hears a sound, turns, sees nothing, then gets attacked by something from the darkness when he turns back." The teaser ends with the phrase "The Silence Ends" and a reference to this year's E3. Some reports state the man resembles James Sunderland which might indicate, the game can be a Silent Hill 2 remake. Also according to 1UP the title is developed by Czech studio Vatra Games. Their site tells "Vatra is currently very busy working on two projects for Xbox 360, PlayStation 3 and PC for one of the industry's top publishers." The other game is confirmed to be Rush 'N Attack Ex-Patriot, the upcoming remake of the classic arcade game Rush 'N Attack.
Source: 1UP
GDC 2010: Interview with Akira Yamaoka
2010.04.03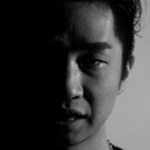 During GDC 2010 Joystiq got an opportunity to ask Akira Yamaoka a few general questions about his move and his relationship with Silent Hill. Read the interview.
Source: Joystiq
The Life and Games of Jeremy Blaustein
2010.04.03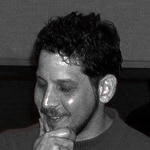 A new article in the Creators section - "The Life and Games of Jeremy Blaustein" by John Szczepaniak. Jeremy Blaustein was responsible for localizing Silent Hill 2-4 games for the English-speaking regions. As it becomes known from the article he was also involved in the development of the second part of Silent Hill at early concept stage. Jeremy also agreed to answer two questions which came from Letter From Silent Heaven:
1. Angela's story has been full of debate since the game's release. The biggest feud has to be about her past. While we all know she was physically abused (as notes and newspapers say so) many believe she was also sexually abused. This is believed due to her appearance, clothing, mannerisms and underlying hints in her dialogue. However, others believe she was never sexually abused because there is no concrete documents, notes or dialogue actually confirming this. What are your views on this? When translating the script did you see any underlying sexual abuse tones? Did the development team consult you about this in greater detail about Angela's past in order to help you localize her lines?
2. Did you have any involvement with creating/translating the infamous apartment whisper? If so, what does the whispering man say? If not, what is your interpretation of it?
Read the edited article covering Blaustein's involvement with Konami/Silent Hill series on Silent Hill: Lost Memories or read the full version on GameSetWatch.
Thanks to the author John Szczepaniak.
Source: Letter From Silent Heaven, GameSetWatch
Silent Hill Shattered Memories Australian release
2010.03.28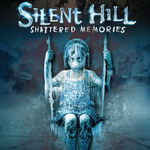 From the official press release:
"Sydney, Australia, 25 March 2010: Konami Digital Entertainment GmbH has today confirmed that Silent Hill: Shattered Memories will be available in Australian stores on April 22nd on Wii ®, PS2® and PSP®. The recommended retail price will be $69.95 for PlayStation®2 and PSP® and $79.95 for Wii ®
Silent Hill: Shattered Memories will be available at JB Hi-Fi, Gameswarehouse.com.au, Gamesmen, selected Harvey Norman stores and selected game resellers. It is currently available for pre-order via GAME's website at http://www.game.com.au/silent-hill-shattered-memories/nintendo-wii/E108145"
Silent Hill: Shattered Memories was due to launch in Australia on March 5, but the release was then delayed for some reason.
Akira Yamaoka at GDC 2010
2010.03.12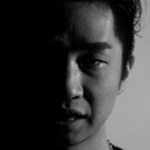 On March 11 Akira Yamaoka participated in Game Developers Conference 2010 with his lecture "As Long as the Audio is Fun, the Game Will Be Too". During his speech Akira presented his views on audio design in games from a producer's perspective based on his 20 years of experience in video game production. Here's the summary of the lecture prepared by GameSpot:
Climax working on next-gen Silent Hill?
2010.03.06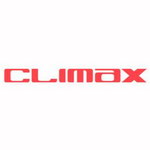 According to the recent job posting Climax is currently looking for a narrative designer to work on their next-gen project. The job's description have some hints that it might be next Silent Hill. First, it's the same team which worked on Silent Hill: Shattered Memories. Second, the requirement for the person is "passion for story driven games (especially in the action adventure/horror genres) and storytelling". Last but not least, it's Climax who have stated a definite wish to make another Silent Hill game if given the chance in the recent interviews. So this might be it. Might be not. Time will show.
Source: GameIndustry.biz
Japanese Silent Hill: Shattered Memories special site
2010.03.06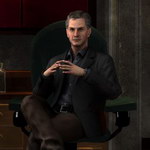 Official Japanese site for Silent Hill: Shattered Memories has been updated with a new added microsite. This special site includes a minigame involving a psyche evaluation by Dr. K with the initial test from the original game. Besides this the site has some basic game information, a trailer and a simple puzzle.
Silent Hill: Shattered Memories: Interview with Sam Barlow
2010.02.28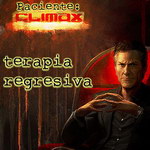 New interview in which Silent Hill: Shattered Memories writer and lead designer Sam Barlow answers to Revogamers users' 'test'.
Revogamers: Interview with Sam Barlow
Akira Yamaoka joins Grasshopper Manufacture
2010.02.06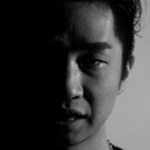 According to this week's issue of Famitsu magazine after his unexpected departure from Konami Akira Yamaoka, Silent Hill series composer and producer, has signed on with Grasshopper Manufacture game studio.
"I really love Yamaoka," Grasshopper head Goichi Suda said in an interview. "Ever since I saw a video of Silent Hill 2 at the Tokyo Game Show nine years ago, I've always dreamed of working alongside him. That's why I thought I'd invite him over when I started hearing rumors that he left Konami."
"It was a case of really good timing," Yamaoka told Famitsu. "I knew about Suda long before I met him; I saw Grasshopper as one of those few Japanese outfits whose games can appeal to an overseas audience. I had a chance to meet him in Los Angeles and we talked about this and that, and once we started discussing how we wanted to do something creative for a world audience, I was hooked on the company."
Grasshopper Manufacture was founded in 1998 by the famous game designer Goichi Suda (also known as Suda51) and is notorious for such titles as No More Heroes and Killer 7. Yamaoka has already contributed tracks to studio's latest game No More Heroes 2 (listen to one of the tracks on YouTube) and according to the source he will be put to work on an untitled action horror game for Electronic Arts codeveloped with Q Entertainment and produced by Resident Evil creator Shinji Mikami. The project is expected to be announced at E3 trade show later this year. Although his current tasks involve only composing music for Grasshopper's games, Yamaoka indicates that he would like to use his "total sum of experience" to create games in the future.
Silent Hill: Shattered Memories: G4's interview with Tomm Hulett
2010.02.02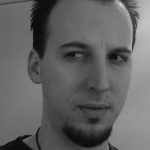 First Silent Hill: Shattered Memories post release interview with Tomm Hulett which you can read here. In the interview Tomm talks about game's development stages, how they came up with the idea of the reimagining and how they implemented it, the twisted ending, the canonicity of the game and many more.
The EGTV Show: Silent Hill Shattered Memories
2010.01.24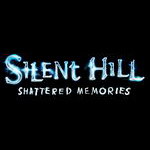 Silent Hill: Shattered Memories review and interview of the game's developers by Eurogamer TV:
Silent Hill: Shattered Memories Japanese release
2010.01.23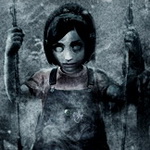 Game Watch revealed the information on the upcoming releaseof Silent Hill: Shattered Memories in Japan. The game has received C (age 15 and over) CERO rating and will hit the stores on March 25. Wii version is priced 6,090 yen, while PSP version is 5,250 yen / 4,200 yen (UMD version / download). No information if Japanese will get the PS2 edition of the game as well. Also there are some new Wii and PSP screenshots - look at them in the game's gallery.
Source: GAME watch, Silent Town
Making of Silent Hill: Shattered Memories soundtrack
2010.01.05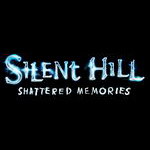 Joe Romersa wrote 3 songs for Silent Hill: Shattered Memories with Mary Elisabeth McGlynn on vocals as usual. This time he decided to bring a camera to the studio and shoot some footage of their recording sessions. Have a peek at the process in this two part documentary: