News: 2009
Silent Hill: Shattered Memories intro
2009.11.27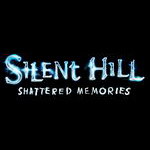 Silent Hill: Shattered Memories intro video.
Silent Hill: Shattered Memories Soundtrack
2009.11.25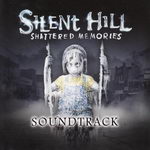 Silent Hill: Shattered Memories promo soundtrack for the upcoming game is available for download in the Music section. You can alternatively download it via torrent from gamemp3s.net.
Silent Hill: Shattered Memories - new footage from Eurogamer
2009.11.25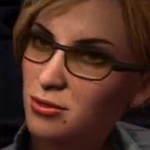 Eurogamer has a new exclusive Silent Hill: Shattered Memories gameplay video. The video shows the scene in the cafe with Harry meeting Cybil for the first time which was already presented in some other gameplay movies, only this time it features a sexy style Cybil. The interesting thing is that although the appearance of Cybil is different, she still acts like a stern version of the policewoman. By the way, if you wait some time after the video ends, you can hear the whole conversation with another more friendly type of Cybil.
Silent Hill 2 and 4 trial versions
2009.11.17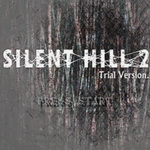 Hidden Palace site released recently a torrent with Silent Hill 2 and Silent Hill: The Room PS2 trial versions. These demo versions were designed to show them at E3 game shows (E3 2001 and E3 2004 respectively). Silent Hill 2 demo includes Hospital level. Silent Hill 4 demo features Prison, Forest and Building locations. Download these demos via torrent.
Silent Hill model
2009.11.15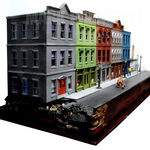 Mark Pricskett, an artist from Philadelphia, wants to share his scale model of a street from Silent Hill.
"The facades were store bought but much of the rest is scratch-built. Harry, Cheryl, Romper, Pyramidhead and many of the exterior and interior objects were moulded from clay. Every floor in every building has some detail with the bottom floors having the most. The building names are all from the first game (Annies Bar, Andy's Books, 30 Records). The Cafe even has the "save" notepad and the radio on the table. Total time to build was about 50 hours. There are 2 health drinks sorta hidden about."
Check his amazing work in the Fan Projects section. Want to share a Silent Hill related fan work too? Then send us.
Silent Hill: Shattered Memories - first review
2009.11.15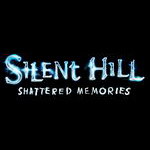 The upcoming Nintendo Power Holiday 2009 issue has a Silent Hill: Shattered Memories review. Here's its resume with an overall score which is quite good:
Silent Hill: Shattered Memories - 8.0
+good use of wiimote
+graphics
+psychological profile which affects game based on choices
+creative and varied puzzles
-not scary, lacks sense of danger
Source: NeoGAF
SH: SM in December for Wii, delayed for PS2 and PSP
2009.11.12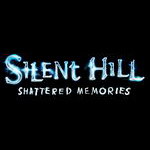 Konami has finally confirmed the release date for Silent Hill: Shattered Memories. The game will ship on December 8 in America, but sadly only for Wii. Owners of PS2 and PSP systems will have to wait till next year. No confirmed date for these versions yet, but various retailers have the preliminary date of January 12, 2010.
Source: IGN
Silent Hill: Shattered Memories characters
2009.11.12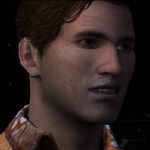 IGN has got a press release from Konami with profiles of some characters alongside with interesting screens. Most of the characters are reoccurring from the original game, though drastically changed, but there are some new as well. Read the article here to learn about them. Also IGN surfaced a bunch of character arts - all images are uploaded to the game's gallery.
Silent Hill: Shattered Memories Official Strategy Guide
2009.11.12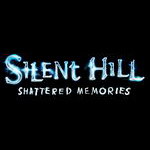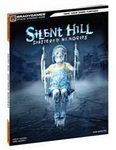 BradyGames is going to release a Silent Hill: Shattered Memories Official Strategy Guide for all platforms (Wii, PS2, PSP). The release date is scheduled for December 1. The product description on Gamestop reveals more information on the game - don't read further if you want to avoid spoilers:
- Comprehensive Walkthrough - Guide Harry Mason through the dark streets of Silent Hill as he tries to find his daughter and save her from a living nightmare.
- Therapy Sessions Revealed - Realize the truth behind Dr. Kaufmann's therapy sessions: how it changes the game and how it creates a Psych profile on you.
- Discover All the Memento and Echo Locations - Every Memento location exposed; move with purpose through the harrowing streets of a waking nightmare. Know when to stop for an Echo location and when to run for your life.
- Unlock All the Endings - Learn how to achieve all the endings, even the secret UFO finale.
Silent Hill: Zero re-released
2009.11.04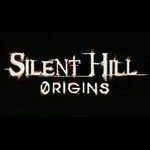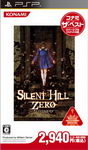 Silent Hill: Zero (Silent Hill: Origins in Japan) is going to be re-released next year as part of "Konami the Best" line. Looks there is still some demand for the title. The release is scheduled for January 28, 2010 at the price of 2,940 yen (2,300 yen for the digital download).
Silent Hill: Shattered Memories - new PAL boxart
2009.10.26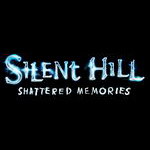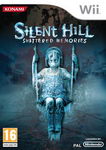 Seems like we have a new PAL front cover for Silent Hill: Shattered Memories. Now it looks very much like the NTSC boxart, but with a slightly different tint.
Source: GoNintendo
Silent Hill: Shattered Memories in February 2010 for Europe
2009.10.15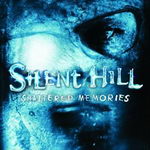 The story of Silent Hill: Shattered Memories release date's change has its continuation. Konami officially clarified that the title is now shipping in February 2010 across Europe. Retailers autumn dates were guesstimating.
"It's out in Feb, but has never been officially confirmed as anything else. A few retail sites put a loose November date on it, but we never officially "
Not quite clear if this date applies for the North American release too.
Source: CVG
Silent Hill: Shattered Memories delayed till December?
2009.10.10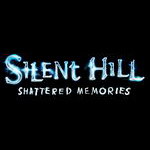 Silent Hill: Shattered Memories release may be delayed as Gamestop changes the date to December 8, 2009. Although Amazon sites still have the release dates as October 30 for Europe and November 3 for North America, a recent German Konami News report (some new footage by the way) says that the game is due for release in Winter 2009. The same says the official German Konami site while Konami UK puts it as Late 2009. So the game's release may be really pushed back later this year.
Akira Yamaoka at TGS 2009 Video Games Live
2009.10.09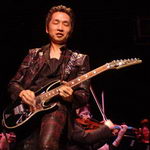 Just a nice video of Akira Yamaoka accompanied by the orchestra performing the splendid Promise and Theme of Laura from Silent Hill 2 at Video Games Live during Tokyo Game Show 2009.
Silent Hill: Shattered Memories official site
2009.10.08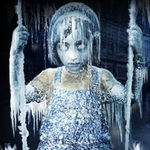 Konami have launched official Silent Hill: Shattered Memories site blog. The blog features posts by the game's producer Tomm Hulett who reveals more on the game's development. For example from his last entry you can learn that the soundtrack will feature a new vocal song song by Akira Yamaoka called "When You're Gone". The site also has both official trailers, a gallery with screenshots, some
Silent Hill 2 writer sentenced to one year in jail
2009.10.04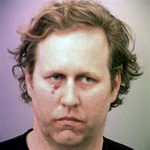 It's only a couple of weeks since we've got a confirmation that Roger Avary is going to write a script for Silent Hill 2 and now we have news that Avary is sentenced to 1 year in jail and 5 years of probation for a drunk-driving accident that took the life of a passenger in his car. The accident occurred in January 2008. It was reported that Avary was driving over 100 mph when his car crashed into a telephone pole. After initially pleading innocent last December, he pleaded guilty in August 2009 to gross vehicular manslaughter and drunken driving. It's not clear yet how Avary's sentencing will affect Silent Hill 2 filming planned for the next year.
Silent Hill: Shattered Memories - screenshots from TGS 2009
2009.09.24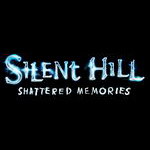 New Silent Hill: Shattered Memories screenshots from Tokyo Game Show 2009 from both Wii and PSP versions - 13 images in total.
Source: IGN
Silent Hill 2 - Avary and Hadida return for a sequel
2009.09.17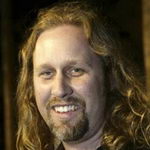 Screenwriter Roger Avary and producer Samuel Hadida have signed on for a sequel to their 2006 video game adaptation of Silent Hill. Hadida's production company Davis Films aims to shoot the movie next year after completing Resident Evil 4. No news yet on who will be the director of the motion picture. First movie was directed by Christophe Gans who currently seems to be busy with filming Onimusha.
Source: The Hollywood Reporter
SH: SM - new screenshots and more information on the soundtrack
2009.09.16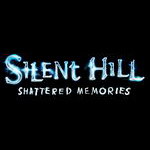 The gallery of Silent Hill Shattered has been updated with 9 new screenshots from Wii. Also we've got a bit more information on the bonus pre-order soundtrack - the album is expected to include not only new pieces of music, but also some arrangements of older tracks. And finally, Silent Hill: Shattered Memories is confirmed to be present at Tokyo Game Show 2009 where Konami will present Wii and PSP versions of the game. The show starts on September 24, so expect more news soon.
Source: Dead Central, Original Sound Version, Always On My Mind
Silent Hill: Homecoming not coming to Japan
2009.09.11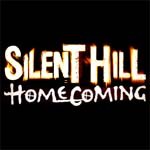 After the long period of uncertain situation about Silent Hill Homecoming's release in Japan the game's official Japanese site confirmed that the release of the title in this country is cancelled. The announcement states: "Please look forward to future titles in the series" with a date 2009-10-30 below which is a probable date for Silent Hill: Shattered Memories release in the region. Silent Hill: Homecoming was released in North America in September 2008 and in Europe in February 2009.
Source: Kotaku
"On Screen" magazine: Silent Hill: Shattered Memories preview and Silent Hill: Mobile 3 announcement
2009.09.02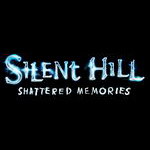 Clippings from Konami's "On Screen" magazine with a small preview of Silent Hill: Shattered Memories and an announcement of Silent Hill: Mobile 3 - "conclusion of the celebrated Silent Hill Mobile trilogy":
Silent Hill: Shattered Memories - new arts
2009.08.22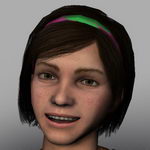 Game's gallery is updated with two new arts as well as several renders of game's characters.
Silent Hill: Shattered Memories - new screenshots and trailer
2009.08.19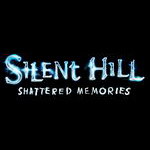 A media update straight from Gamescom 2009. First of all it's 14 brand new Wii screenshots including 5 which demonstrate the Psych Profile by way of example of different Cybils and Dahlias and 9 screenshots of the PSP version.
Silent Hill: Shattered Memories Wii Screenshots
Silent Hill: Shattered Memories PSP Screenshots
Secondly, we've got a new trailer which is in fact a reworked trailer from E3 2009 with new scenes. The interesting thing is that the vocal song in this trailer sounds like if it's not sung by Mary Elizabeth McGlynn. Could it be a different singer or just some sound post effect?
Silent Hill: Shattered Memories Gamescom Trailer
Silent Hill: Shattered Memories - boxart
2009.08.17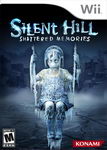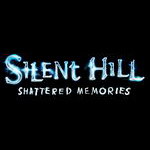 A boxart for Silent Hill: Shattered Memories has been revealed. The boxart depicts iced over Cheryl, Harry's daughter, sitting on the swing. The coverart also reveals an ESRB rating for the game which is Mature - the same as for its predecessors. We expect more Silent Hill: Shattered Memories news from the Gamescom trade fair which starts this week's Wednesday. Stay with us and keep watching the news.
Silent Hill: Shattered Memories - new screenshots and logo change
2009.08.12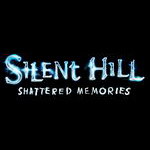 Konami's released 7 new Silent Hill: Shattered Memories screenshots. Find them here. Also the game's logo has been slightly changed to a more refined version. You can find three variants of the new logo on the Arts page.
Silent Hill: Shattered Memories - new screenshots & interview
2009.08.01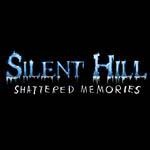 Some Silent Hill: Shattered Memories news from Hell Descent. We've got 8 new screenshots depicting more of a town as well as what looks like a developed Raw Shock creature with some *ahem* feminine features. I remind you that the look of monsters is also affected by the Psych Profile. Also the game's producer Tomm Hulett and director Mark Simmons agreed to satisfy Hell Descent's community's curiosity and answered some questions in a new interview.
Silent Hill: Shattered Memories - interviews with Tomm Hulett
2009.06.30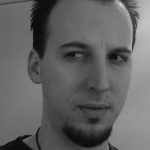 Silent Hill: Shattered Memories producer Tomm Hulett has been quite generous for the interviews lately. First of all he answered the questions of Silent Hill Heaven forum's visitors, then chatted with the Joystiq reporter and finally was interviewed by the Game Informer magazine.
Silent Hill: Shattered Memories - best Wii game of E3 2009
2009.06.13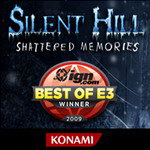 IGN choose best Wii games at E3 2009 in various categories and Silent Hill: Shattered Memories won in three of them: Best Graphics Technology, Best Adventure Game and Wii Game Of The Show. IGN noted amazing use of tech, game's psych profile, branching paths during walkthrough and other features, which allowed to beat other games at the show. See the full list of nominees and winners here.
Silent Hill section update
2009.05.23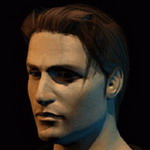 Silent Hill section has been fully updated. Elaborate walkthrough, complete lists of weapons and items with all the extras, descriptions of creatures with combat strategies, all memos and maps from the game - all this is now available in the section. Also updated arts gallery. Again, I express my gratitude to Conquerer.
Interview with Takayoshi Sato
2009.05.22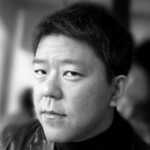 Core Gamers interviewed Takayoshi Sato, a member of the famous Team Silent and a person who was in charge of designing the characters and cinematic visuals for the first two Silent Hill games. In the pretty lengthy interview Sato-san talked about how he began working for Konami, the first game he worked on - Sexy Parodius, his moments of glory - Silent Hill and Silent Hill 2, why he left Konami afterwards and came into working on serious games. Read the interview on the Core Gamers site or alternatively in the new Creators section here.
Silent Hill 3 Special Edition
2009.05.17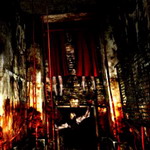 Silent Hill 3 Special Edition is a fan made DVD by Jer.
"This is not the game, nor is it some nonexistent second sequel to the movie. This is, in fact, a professional quality capture of the game, formatted to DVD video. The entire plot line is present, as well as many extras that you can't see unless you play it through several times. So burn this to a DVD and watch it on your big screen! Please see the readme in the ISO for more information. This is the first of what I hope to be many similar projects.
If you are a fan of the series, give it a try!
P.S. Contact me at silenthilltheater@gmail.com to let me know what you think of my project."
Download Silent Hill 3 Special Edition via torrent from Mininova (you may leave your responses there as well). Visit project's page for more information and screenshots.
Silent Hill: Shattered Memories producer interview
2009.05.05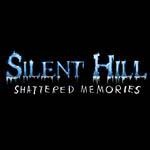 Destructoid has published a new interview with Silent Hill: Shattered Memories producer Tomm Hulett. In the interview Hulett talks about the decision to recreate the story of the first Silent Hill game and not producing a completely new story. He also calms down the hardcore fans by saying, SH: SM will not fit into the canonical Silent Hill timeline and take place in its own universe similar to the Silent Hill movie and comics. Besides that developers are not gonna exploit Pyramid Head as opposed to the infamous Silent Hill: Homecoming. Read the full interview here:
Destructoid interview: Silent Hill producer Tomm Hulett
Scarlet - Silent Hill: Homecoming resource viewer
2009.05.03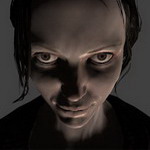 Scarlet is a resource viewer for the Windows/PC version of Silent Hill: Homecoming. The tool is capable of viewing models/textures, playing sounds, and viewing most of the other game and media formats contained in PAK archives of the game. It also exports all of the main media data to friendly media formats (sounds to .ogg, models to WaveFront .obj, textures to .dds, and so on).
Download it from the author's site:
Rich Whitehouse - Scarlet
Silent Hill 2 section update
2009.04.21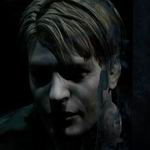 Silent Hill 2 section has been completely updated. Now you can find there a detailed information on the game characters and creatures with combat strategies, detailed walkthrough with all puzzles' solutions, complete list of in-game weapons, items and memos, descriptions of endings and extras as well as helpful instructions how to achieve a ten star ranking. Special thanks to Andrew Haffenden aka Conquerer for letting use his wonderful Silent Hill 2 FAQ.
In addition to this, in the section you can find various Silent Hill 2 videos, which you can either download or watch on our newly created YouTube channel. Join us and watch videos from past and present Silent Hill games.
Silent Hill: Shattered Memories - Konami Gamers Night news
2009.04.10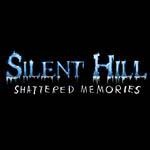 A recent Konami event brought us some coverage of Silent Hill: Shattered Memories. An IGN journalist visited company's California office and watched a 15-minute demo of the game. Read the preview full of delight here. He also interviewed game's lead designer Sam Barlow, director Mark Simmons and Konami producer Tomm Hulett. In addition to this IGN presented nine new screenshots. Here's a summary of facts in the article from GoNintendo:
- Harry has crashed on the side of the road while in a snowstorm
- Harry's daughter is missing, and he sets off into Silent Hill to find her
- game kicks off with in a psychiatrist's office where we hear of a new patient arriving. After that exchange, we see Harry fall from his car into the snow just after his crash. We then flash back to the office with the psychiatrist talking to this new patient
- camera is first person during the office segment. You can look around while the psychiatrist talks
- you must fill out a psychiatric profile
- when asked questions by the psychiatrist, you can wave your Wiimote up and down/left to right to answer
- after this exchange you flash back to the accident with Harry calling for his daughter
- almost every decision you make impacts the game. For example, if you first choose to look at your map or a girlie calendar on the wall, the game makes note of this decision
- an example of early changes: as you fill out your profile, the game will present you with different situations. When walking through town, you might see an open bar or an open diner. These things change as you make more and more choices
- minus button to bring up your phone, which houses all sorts of important information
- use phone to dial, take pics, text, check voicemail, browse phonebook, changes options and settings (whose viewer shows a slowed framerate a la iPhone)
- take pictures of the environment to reveal new details: take a picture of a swingset with no one around it, look at the pic to see your daughter sitting on the swing
- pictures can cue voicemails and other occurrences
- game world changes from Silent Hill to evil Silent Hill right before your eyes
- no longer a hellish look…things are more 'icy'
- static on your phone still clues you in as it did in past games
- stunning flashlight effects
- Nunchuk to walk, hold Z to run, C for 180-turn, A for actions, B-trigger plus A to pick items up, D-pad for phone, D-pad down to view behind you
- intelligent enemies will hunt you down, talk to other enemies to find you, open doors and climb fences
- one again, no weapons
- Harry talks to himself throughout the game to rehash info
- no load times
- camera filter returns from previous games
- flashlight will even light up snowflakes
- Wii is the lead platform
Silent Hill: Shattered Memories official announcement
2009.04.06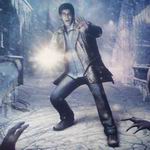 Konami have released an official press release announcing that Silent Hill: Shattered Memories will be released this autumn. Besides coming out on Nintendo Wii, the game will also be released for PSP (PlayStation Portable) and PlayStation 2 at the same time. You can read the full press release here.
Silent Hill: Shattered Memories for Wii and PSP
2009.04.02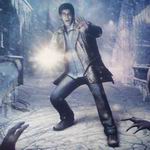 Silent Hill for Wii is confirmed (according to the information on the developers site the project is also being developed for PSP). The newest issue of the Nintendo Power magazine features a detailed article on the new installment with screenshots and interviews with Akira Yamaoka (yes, he's composing the music for the project) and design team members Mark Simmons, Sam Barlow and Tomm Hulett. As explains producer Tomm Hulett: "This is a reimagining of the first Silent Hill. It's not a remake or a port. That's an important distinction. It really feels like a new game. The characters play different roles, things don't necessarily happen in the same order, and the story is taken in lots of new directions. You still play as Harry Mason, you're still looking for your daughter, and you'll see familiar elements, but they're all twisted to betray your expectations." Here are some brief details from the article:
- Game story will depend a lot on your actions and decisions. You may see or not some scenes, meet characters in different places, and even the look of monsters will vary for different players.
- There will be new characters in the game like a psychiatrist Dr. Kasks.
- Control Stick is used to steer the hero's movements while Wii Remote is used to aim the flashlight.
- There is no combats - you can only escape from the monsters. During the getaway you can barge through doors, climb over fences, jump through windows, and so on. You can also barricade doors behind you. In addition to this you can use flares to frighten monsters off.
- There's a way trough every locked door.
- The only tool in the game is Harry's cell phone used for map access, taking pictures, writing notes and making phone calls.
And here are the scans of the magazine article:
Climax's next-gen Silent Hill PS3 prototype
2009.02.28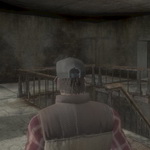 As Unseen64 revealed, Climax USA was working on a Silent Hill demo for PS3. However, Konami decided to hand the development of a next-gen Silent Hill to Collective (now Double Helix). Later Climax USA was closed during the development of Silent Hill: Origins, which was given to the UK branch. Go through the following link to see the images and watch the video from this early tech demo. The demo's protagonist is Travis from Silent Hill: Origins, however it doesn't mean they would keep him in the final project.
Patch coming for Silent Hill: Homecoming
2009.02.28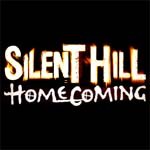 As you all probably know PC version of Silent Hill Homecoming has plenty of bugs (well console versions are also quite buggy). After releasing SHH in Europe Konami have discovered a problem, which affected the stability of the game when changing the screen resolution (come on! Just this one?) and currently preparing a patch to fix it which will be released soon. In the meantime they suggest to try the following.
Source: Konami Europe
Rumour: Climax working on Silent Hill remake for Wii
2009.02.26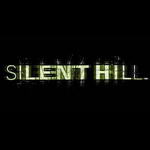 "VG247 understands that UK developer Climax is working on a Wii remake of an the first Silent Hill. Konami has declined to comment on the talk. Few specifics are known as yet, but apparently motion control's been included for torch functions. The first Silent Hill, designed by Keiichiro Toyama, was released for PlayStation in 1999. Climax is working on two Konami games, as shown on the firm's website. The remake is the Wii and PSP project you can see there. A 360 and PS3 game is also in the works for Konami, but this is an "original ground breaking next-gen game," according to a Climax job posting. Climax was unavailable for comment at the time of writing. You didn't see us here, right?"
Source: VG247
Silent Hill: Homecoming European website launched
2009.02.18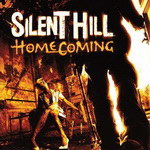 Konami have launched Silent Hill: Homecoming official site for European release of the game. The site contains some standard information regarding the game, promotional media as well as a competition with a chance to win an iPhone 3G and other prizes, but what's really interesting is a nicely designed Alex Shepherd's official game diary which includes a lot of background information for the Silent Hill Homecoming events as well as for the universe of Silent Hill in general.
Silent Hill Homecoming is due for release in Europe on February 27 on PlayStation 3, Xbox 360 and PC.
Silent Hill Homecoming official European site
Alex Shepherd's official game diary (pdf | 47 mb)
Interview with Akira Yamaoka
2009.01.30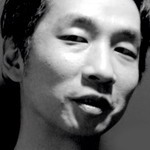 Music 4 Games have arranged an in-depth interview with the famous composer about the reception to the latest installment in the series, his ambitions for the future and the challenges ahead for the Silent Hill franchise. Yamaoka-san talked about his approach to Silent Hill Homecoming soundtrack, collaboration with the US development team and stated his opinion why Homecoming was not so successful. He also mentioned that a commercial CD or iTunes release of Silent Hill Homecoming soundtrack is still under consideration (the soundtrack is currently available only as a limited CD edition via GameStop).
Liminality II: Okaeri
2009.01.11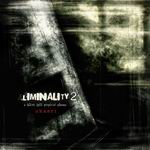 "O kaeri (jap.) - "welcome back".
Liminality: The Silent Hill Inspired Album is series of albums inspired by works of Akira Yamaoka and Silent Hill. The project is sort of Broken Notes successor and is created by Liminal Recs net-label's musicians. By this moment 2 albums were released: Liminality - The Silent Hill Inspired Album (Sep 2007) and Liminality: Revision (Jan 2008). Today we are glad to present a new chapter of the series - Liminality II: Okaeri. This compilation also features trip-hop, ambient, piano compositions e.t.c. All that we love Akira Yamaoka works for."
Liminality II: Okaeri is available for download on the Liminality page in the Music section.