News Archive: 2013
New apparel from Insert Coin
2013.12.13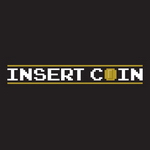 Today, Insert Coin have started taking pre-orders for two new Silent Hill products – James' jacket and "Silent Hill Radio Repairs" T-shirt. M65-style military jacket's current release is limited to less than 100 pieces, but Insert Coin have plans to re-issue it in 2014. You can pre-order the jacket for £60 on this page (sadly, only XL size still left). And pre-order the T-shirt for £22 here. The company will ship first pre-orders before Christmas.
Source: Insert Coin
Gecco terminate distribution with ToyMunkey
2013.11.10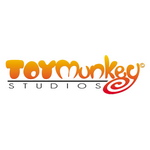 Gecco Corp. have announced that they have broken up the distributorship agreement with ToyMunkey Studios. According to the press release issued by Gecco the main reason for that is ToyMunkey's failure to improve the quality of their customer service. Distribution delays of Silent Hill statues began in the end of summer and some buyers were even forced to file claims as they didn't get their orders. Gecco are currently searching for a new distributor outside Japan and promise to bring the new statues to the fans.
Source: Silent Hill Paradise
Documentary "Playing With Fear" on Kickstarter
2013.11.07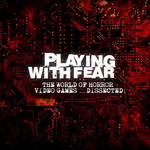 UK film-maker Anthony Carpendale is currently crowdfunding a feature-length documentary about horror video games called "Playing With Fear" on Kickstarter. The creators of the film are planning to include interviews with developers, explore the process of game development and visit atmospheric locations which inspired the creators as well as feature plenty of other interesting materials. A lot of developers have already confirmed their participation in the project - this includes creators of Amnesia: The Dark Descent, The 7th Guest and many more. And we have learnt recently about Konami's agreement to participate in Playing With Fear, granting rare access to the story behind Silent Hill. The team now needs to collect a minimum budget of £25,000 (currently about 10% is gathered) until November 30th to start production. The filming should begin on January 1st and will take 9-12 months. You can back this project and learn all the details on its Kickstarter page.
Update: Unfortunately, the project hasn't collected enough funds. Nevertheless, Anthony is planning to start filming of some materials and find other means to finance the film's production.
Two early Silent Hill demos by WayForward
2013.10.04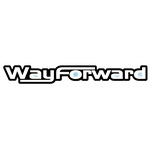 In connection with the end of their Kickstarter campaign WayForward are currently conducting a 24h livestream marathon showcasing their games and, of course, Silent Hill has been touched. First, a Silent Hill Nintendo DS technical demo has been shown. The demo is 3D and very short. You control the character (James) who moves around the room with a puzzle in it. Next, developers have shown the gameplay of an early Book of Memories demo. This demo featured third-person view which could be switched to isometric perspective. The creators of the game wanted to save the option to switch the views, however it had to be scrapped because of technical issues. This demo also consists of one room with a puzzle. Watch a recording of the livestream with developer commentaries on Twitch.
Source: WayForward Twitter
Robbie Statue: Variants, Release Dates and Prices
2013.09.24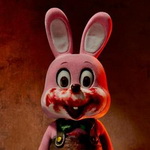 We have news about the forthcoming Robbie statue by Gecco. The figure is slated for February 2014 release and is going to be available in three variants.
First variant is a common pink Robbie, the same as we see it at the beginning of Silent Hill 3. The height of the statue is 34 cm. The box art for the package will be created by Takayoshi "Usagi" Tanaka, the creator of Robbie the Rabbit himself.
Japanese can now pre-order the statue at Mamegyorai at the price of 11,520 yen, while people in other regions of the world can choose two options from AmiAmi: to pre-order only a figure for 10,950 yen or together with an exclusive bonus - a can of Silent Hill green tea which goes for another 1,000 yen.
The second variant is a blue Robbie with a yellow bow tie as presented on the secret costume in the game. This variant is exclusive to Mamegyorai and is limited to 1000 pieces. You can pre-order it here at the price of 12,800 yen (only for Japan).
And the last variant is a souvenir Robbie which doesn't have blood spots and looks like a toy from the "Sweet Factory" souvenir shop in Lakeside Amusement Park. This variant is limited to only 300 pieces and is available only for the readers of the フィギュア王 (Figure King) magazine. The coupon which allows the purchase can be found in the issue #188 of the publication.
See the extensive gallery of all variants here. By the way, notice the writing on the chainsaw - it's a homage to The Texas Chain Saw Massacre 3.
Sources: Famitsu, Mamegyorai
Exclusive Statue of White Hunter
2013.08.23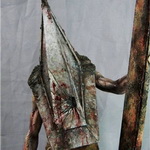 Last February the Japanese branch of Konami held a Silent Hill: Book of Memories contest. Fans were asked to choose the most scary monster from Silent Hill series and then tweet or vote via special form. Pyramid Head eventually won (Robbie was a close second) and three winners were randomly chosen. As the prize for the win an exclusive statue of the Pyramid Head creature was promised. The statue is based on the sketch by Masahiro Ito and is sculpted by Shinya Akao (HEADLONG), following Ito's notes. Today Konami has finally showed us photos of the finished figure.
Source: Facebook
Silent Hill: Alchemilla Mod Demo is Out
2013.08.22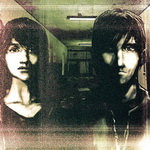 Demo version of Alchemilla Mod has came out for Windows, Linux and Mac. Alchemilla Mod is a Half-Life 2 fan mod which recreates the atmosphere of the misty town on Source engine. The project is not a remake of official Silent Hill games and has an original story of its own. You can download the demo here (700 MB). Take a notice that you will also need an SDK downloaded through Steam (7,6 GB) - all the instructions are on the download's page. Demo represents only the puzzle part of gameplay since the developer team currently misses an animator and a programmer familiar with Source. If you'd like to join the team or just leave the feedback, please post on the mod's page.
Update: Alchemilla Mod has been patched to version 1.1. It contains over 30 fixes and improvements and the demo archive is now only 250 mb.
Source: SilentHill.ru Community
We're Now on Facebook
2013.08.16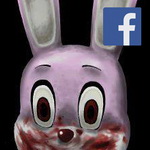 Come on in!
Merchandise from Gaya Entertainment
2013.08.15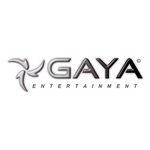 German company Gaya Entertainment has got a licence to produce various Silent Hill themed merchandise. Currently they have 4 related products listed on their website: already released Lakeside Amusement Park t-shirt and silicone wristband and Halo of the Sun t-shirt and keychain made for the upcoming Gamescom show held in Cologne, Germany on August 21-25. The price for the t-shirts would be around €20. Earlier today Konami has showed another picture with Gamescom goodies which features a new Robbie the Rabbit plush toy, the manufactor of which is yet unknown.
Update: Close-up images of Robbie the Rabbit and a new item - Lakeside Amusement Park cup.
Japanese Release Date and Prices of Heather Figure
2013.07.25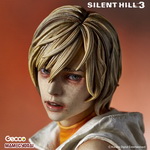 Japanese distributor Mamegyorai has started accepting pre-orders for the new figure of Heather. The price of the statue is 12,420 yen. The shippings will start in December 2013. Overseas buyers currently can place their order for the figure at AmiAmi for the price of 11,800 yen (hurry as the offer is very limited). Some details of the product have been published: it's a work of sculptor Shin Tanabe, ABS and PVC materials are used in production, the figure is 25 cm high. See good quality photos here.
Source: Mamegyorai
Heather and Robbie Figures at SDCC 2013
2013.07.19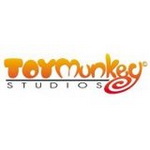 At currently held San Diego Comic Con Konami in collaboration with ToyMunkey have presented prototypes of new 1/6 scale figures of Heather and Robbie. Heather figure is incredibly detailed and there are some weapons for exchange: a handgun, a steel pipe and a beam saber. Robbies are presented in two colour variants (pink and blue) and have either a chainsaw or a pipe in their grasp. The new statues should become available for purchase later this year.
Source: Facebook
New Merchandise by Mamegyorai and Gecco
2013.07.03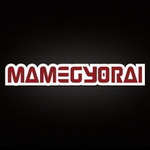 Today in Japan Mamegyorai have made a presentation on the occasion of Silent Hill 3 10th anniversary as well as forthcoming Japanese premiere of Silent Hill: Revelation 3D. The presentation revealed two new statues by Gecco which are going to be produced in the future: Heather and Robbie. In addition to this there were presented a set of Silent Hill themed T-shirts as well as iPhone 5 skins with illustrations by Masahiro Ito. T-shirts and skins will become available for order for customers in Japan on July 5.
Update: Check the real-life photos of T-shirts and skins and prices at Mamegyorai. We can be pretty sure this merchandise will get an US release because of the ToyMunkey logo on the photos.
Source: Mamegyorai Twitter
Silent Hill 2 Apparel by Insert Coin
2013.06.25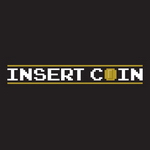 Insert Coin have partnered with Konami to launch a new range of apparel, inspired by the world of Silent Hill 2, which is set to release in the coming weeks. Today four concepts of SH2 apparel are presented - Sunderland Jacket and three T-shirts ("Silent Hill Radio Repairs", "Lakeview Hotel" and "Silent Hill Historical Society"). Keep an eye out for more information about the prices and how to purchase this merchandise.
Source: Insert Coin
SDCC Exclusive Statues are Available for Pre-Order
2013.06.25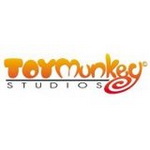 ToyMunkey Studios have started to accept pre-orders for San Diego Comic-Con exclusives: Red Pyramid Thing ($155) and Bubble Head Nurse variant statues ($125). To the joy of collectors from all over the world, who cannot attend the show, ToyMunkey Studios can ship the reserved statue worldwide for an extra shipping charge. The order won't be shipped until July 23, the first day after SDCC.
Source: ToyMunkey Studios
Pyramid Head's Origin
2013.06.02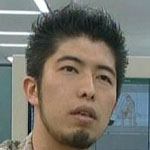 Masahiro Ito posted a new piece of art on his personal site called "Pyramid Figures". The picture was made back in the times of Ito's study at Tama Art University in 1995. Later this creature's design evolved into Red Pyramid Thing from Silent Hill 2.
Source: Masahiro Ito Twitter
Silent Hill: Downpour Comic on Hold
2013.05.26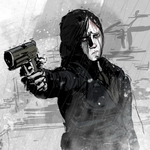 Tristan "T-Rex" Jones, Downpour comic illustrator, has just posted in his twitter that this project had been put on hold. The artist is not planning to work on the comic this year. We have no commentaries from IDW Publishing. Here are the two pages by T-Rex Jones - a sketch with a wheelman and a sample page he did for IDW to be approved as an artist for the comic.
Source: Tristan Jones Twitter
Silent Hill: Revelation 3D Japanese Trailer
2013.05.11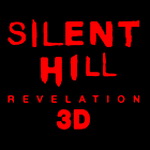 A new Japanese trailer of Silent Hill: Revelation 3D featuring song "Claymore" by Gackt:
Shattered Memories - Concept Art Giveaway
2013.04.27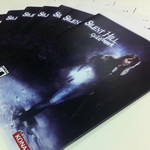 Climax Studios is going to devise some competitions to give away 7 copies of original pitch documents they produced for Konami for what became Silent Hill: Shattered Memories. Judging by the cover the initial title of the project was "Silent Hill: Cold Heart" and the protagonist was a girl. We will update the post with information about these competitions when we have the details, so keep checking.
Update: First copy of the pitch document will be awarded to the one who will make up the funniest caption to the following photo till this friday. Keep an eye for for the upcoming contests to win the remaining copies on the official Facebook page of the company.
Source: Climax Studios Facebook
Bubble Head Nurse Variant Statue by Gecco
2013.04.27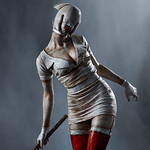 Gecco is going to release an exclusive variant of Bubble Head Nurse from Silent Hill 2 at the upcoming San Diego Comic-Con which will accompany the recently revealed new variant of Red Pyramid Thing. Check the new details on the photos. We would like to note this variant head's look is closer to Masahiro Ito's original idea for the creature's design. The figure is limited of 1,500 copies and the sales will start in July. Currently it's possible to pre-order the statue here at the price of 9,800 yen, although this option works only for Japan.
Update: The statue is now available from AmiAmi retailer which ships abroad. You can pre-order it here at the price of 8,890 yen, but those who wish to buy the statue from this shop should hurry as the quantity is very limited.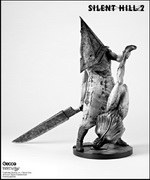 Some news about original Red Pyramid's statue by Gecco. First, it's now available for purchase in US and Canada through Konami Style Store at the price of $155. Second, ToyMunkey Studios (American distributor) began taking pre-orders for the unpainted resin version of the statue - this will cost $150 buying at the company's site. You can learn more about this in a blog post by Ratiocinator.
Sources: Mamegyorai.co.jp, Ratio's Silent Hill collection blog
Silent Hill: Shattered Memories - Behind the Psych Profile
2013.04.25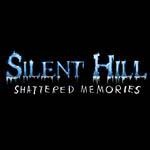 Climax Studios reveals some mechanics behind the Psych Profile in Silent Hill: Shattered Memories in this newly released video:
Source: Climax Studios Facebook
Pyramid Head Variant Statue by Gecco
2013.03.19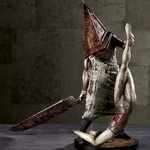 Gecco Corp. together with Mamegyorai are preparing to release a special variant of Pyramid Head statue for Comic-Con held this year in June in San Diego. The figure depicts the well-known character holding a mannequin - a scene straight from Silent Hill 2. Edition is limited of 1,500 copies. The statue should be available for purchase at the upcoming convention. Another way to get the statue is to pre-order at this link at the price of 12,800 yen ($135), but the store doesn't ship worldwide, so you'll have to use middleman services.
Update: US distributor ToyMunkey Studios has announced that the figure will be available at Comic-Con on July 18. ToyMunkey's Comic-Con booth's number is 4612.
Source: Mamegyorai.co.jp, ToyMunkey Studios
Book of Memories Patch and DLC
2013.03.14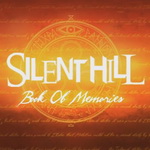 WayForward has released Silent Hill: Book of Memories update 1.01 which takes additional 339 MB on your PS Vita memory card. The update brings a number of fixes and improvements. First of all, players should be happy to hear that the singleplayer death system is now changed. With the patch applied the player re-spawns, as usual, at the beginning of the level, but the current progress is now saved. The update also adds some DLC options. The DLC should become available for purchase in PS Store on March 19 and will include 10 new weapons, 2 rooms, 14 artifacts, 15 notes and 2 enemies.
Because you have always dreamed of Silent Hill DLC, right?
Sources: Facebook, Rely on Horror
Release Dates of ToyMunkey Statues
2013.02.02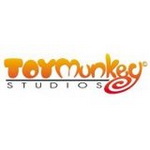 ToyMunkey Studios has published release dates of Pyramid Head and Bubble Head Nurse statues on their official website. Pyramid Head will hit the shelves on February 19, while Bubble Head Nurse should arrive in March. And here's also a look at the package of the latter statue designed by Masahiro Ito.
Source: ToyMunkey Studios, Mamegyorai.jugem.jp
Silent Hill: Revelation 3D Digital Release
2013.01.31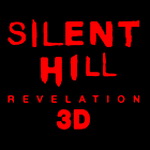 Silent Hill: Revelation 3D has been released in iTunes and Amazon Instant Video, only in US region at the moment. iTunes is also offering exclusive extras "A look inside Silent Hill: Revelation". HD version is priced at $20, SD version - at $15. The filma contains English, French and Spanish subtitles. Amazon offers the film alone in HD format for $15.
Source: Silent Hill Historical Society
Silent Hill Dilogy French Collector's Edition
2013.01.29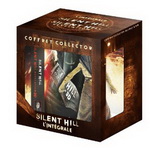 Amazon.fr has started taking pre-orders for the collector's edition of Silent Hill dilogy including both films (Blu-ray and DVD), an exclusive Pyramid Head statue (a limited edition of 1500), a 36 page booklet, a poster and other extras. The discs are regionally protected (region B/2). The films are supplied with English and French audio tracks, but are only with French subtitles. The price of this grand edition is set at 140 EUR (a 10% discount is currently offered) and it is going to be released on March 28.
Source: Amazon.fr, Silent Nerd
Tomm Hulett leaves Konami
2013.01.26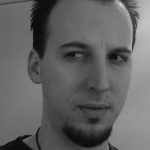 Tomm Hulett, producer of the latest five Silent Hill games, as well as Konami Contra 4 and Rocket Knight, decided to leave Konami, the company for which he worked more than 6 years. Hulett has moved on to work at WayForward Technologies (Silent Hill: Book of Memories) at the position of a game director. The latest titles in Silent Hill series published in 2012 have been cticized a lot: Book of Memories for the change of concept, HD Collection for the new voiceovers and technical issues and even generally pretty good Downpour had quite a number of bugs. Although Hulett, of course, is not solely responsible for all these problems, a lot of negative reaction from the SH fan community was directed towards his person. Either way, let's hope the changes are for the best for our beloved series.
Source: Rely on Horror
Nurse statue by ToyMunkey Studios
2013.01.26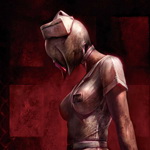 One of the Japanese blogs has published a set of Bubble-Head Nurse statue's photos. Figure is representing a creature from Silent Hill 2 on a scale 1/6. Recommended price in Japan is 9,800 yen for a single statue and 29,400 yen for a set of three statues. The release is currently scheduled for February 2013. The boxart is drawn by Masahiro Ito.
Source: Masahiro Ito Twitter, Ameblo.jp/digitamin