News Archive: 2014
Silent Hill Downpour: Anne's Story #4 on sale now
2014.12.24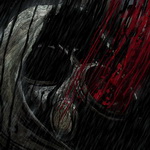 The concluding issue of Anne's Story is out now. As usual, you have an option to purchase a digital copy via IDW Publishing site for $4 or visit your local comic store for the paper variant. By the way, IDW is currently offering to buy previous digital issues of the series for only $2 per issue. Trade paperback combining all four issues is expected to come out on 18 February.
Sources: IDW Publishing, Bloody Disgusting
Silent Hill: Cold Heart pitch document revealed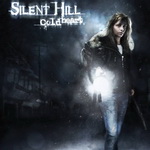 As you know, Silent Hill: Shattered Memories was called Cold Heart in the beginning of its development. Last year, we wrote as Climax Studios were giving away several copies of the original pitch document with early concept of the game. Today we'd like to share photos of this interesting document with all the fans of Shattered Memories to celebrate the game's 5th anniversary (big thanks to Tom McCaren who provided the images). The document revealing original ideas and concept behind the story of a psychologically traumatised student Jessica Chambers is available here.
Silent Hill Downpour: Anne's Story #3 is released
2014.11.12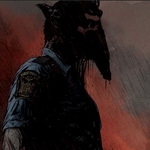 Third and penultimate issue of Anne's Story has been released today. You can check the issue's preview in this post and purchase the full digital version for $4 on the IDW Publishing site. Paper variant has been released as well. Release of issue 4 has been moved to December. A trade paperback, for which Tristan Jones is planning to redraw several pages, should come out in January-February.
Sources: IDW Publishing, Bloody Disgusting
VCONCERT 2014 live on Twitch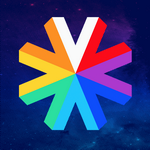 VCONCERT 2014 event in Monterrey featuring Akira Yamaoka and other performers is going to begin today, Saturday at 4pm CST and you can watch it streaming live on Twitch. Akira Yamaoka and the White Noiz band are performing at 12am CST.
Update: You can watch the recording of their performance on Youtube: part 1, part 2.
Source: My Silent Hill
Robbie The Rabbit figure by Medicom Toy
2014.10.28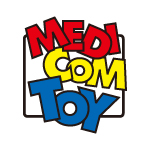 More Silent Hill figures! A new fully articulated figure of Robbie the Rabbit has been announced by Medicom Toy as part of their Real Action Heroes series. The figure produced by Perfect-Studio is going to be quite big – 30 cm high. The package includes two weapons – a steel pipe and a chainsaw – the same as with the statue by Gecco. The first photos look very appealing, we hope the quality will stay the same for the final product which is slated for release in July 2015. You can already make the preorder on AmiAmi, although the price is pretty steep – 22,130 yen (~$205).
Sources: Medicom Toy, Silent Hill Collectors
Silent Hill Downpour: Anne's Story #2 is out now
2014.10.01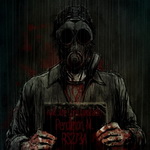 Second issue of the Downpour comic is on sale now. You can purchase a DRM-free digital copy (PDF and CBZ) from IDW Publishing for $4 (if you don't see download options on read.idwpublishing.com, use comixology.com). Visit your nearest comic shop for the paper variant. According to our information Anne's Story #3 will be released on 5 November.
Sources: IDW Publishing, Bloody Disgusting
Silent Hills P.T. at TGS 2014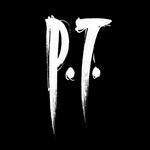 Today at Tokyo Game Show 2014, Kojima Productions have made a special presentation of Silent Hills P.T. Hideo Kojima talked about his first experience in horror genre and shared a few interesting details about the project (you can read a summary here). The main attraction of the presentation was a quirky and scary concept movie of P.T. which at first wasn't intented for public. Developers also mentioned that the final game might be released episodically, although it's undecided at the moment, and showed the full video message from Guillermo del Toro (a short version was presented earlier this month).
Sources: Konami Japan, zombella.tokyo Tumblr
The Silent Hill Band concert at Japan Expo
2014.09.17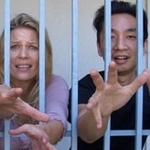 We've got a good full recording of Akira Yamaoka's and Mary Elizabeth McGlynn's concert at Japan Expo USA 2nd Impact. The concert took place in San Mateo on August 23.
Tracklist:
- Meltdown
- Theme of Laura
- Shot Down in Flames
- Hell Frozen Rain
- Silent Scream
- Tender Sugar
- Letter - from the Lost Days
- Room of Angel
- I Want Love (Studio Mix)
- Your Rain
- When You're Gone
- Promise
- You're Not Here
Silent Hill Downpour: Anne's Story #1 preview
2014.08.29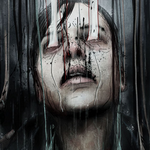 Preview of the first issue of the comic Silent Hill Downpour: Anne's Story which hits the stores next week.
Source: Bloody Disgusting
Figma Pyramid Head pre-orders
2014.08.28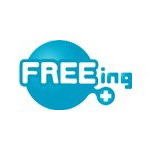 Good Smile Company has today officially announced the Red Pyramid Thing figma produced by FREEing and Max Factory at their website. This highly articulated ABS/PVC figure is based on the monster from Silent Hill 2. Pyramid Head can apply various poses and features two weapons: Great Knife and Great Spear. The figure is 20 cm high. This figma is more accessible than statues by Gecco: AmiAmi has already started taking pre-orders at the price of 3,800 yen (~$37). Good Smile Company is offering the figma for 4,800 yen (~$46) (you can make your pre-order until September 24). Both stores can ship to various countries across the world. In any case you'll have to wait quite a bit as the shipping won't start until the end of April 2015. Bear in mind, final product may look differently.
Source: Good Smile Company
Hideo Kojima on first person view and open world
2014.08.16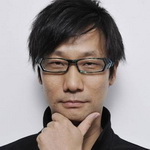 WhatIfGaming editor was lucky to run into Kojima at Gamescom and ask him a couple of questions concerning new Silent Hill.
WhatIfGaming: I can't believe you're going to actually make it with Norman! I just have to ask with that aside, is the game going to be first person or was that entirely unrelated from the demo?
Hideo Kojima: Not sure yet. Development is cycling between either allowing players to choose to play the whole game in first person or third person, or keeping it fixed third person and having some areas be first person only. Either way we want to do something with first person. The game will not be out more than likely until 2016, lots of time left.
WhatIfGaming: Will the title be open-world or will it be linear?
Hideo Kojima: All I can say is Fox Engine is meant for open world. I cannot discuss more on the game design itself in detail yet.
Source: WhatIfGaming
Silent Hills by Hideo Kojima
2014.08.12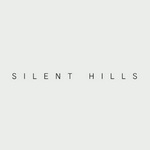 It has been finally announced! Today before Gamescom, Sony has released a short video presenting the world's first interactive teaser of a mysterious project P.T. by a (likely fictitious) developer 7780s Studio. Those, who have downloaded and finished the demo, were surprised to see the announcement of a new game called Silent Hills developed by Metal Gear creator Hideo Kojima and director Guillermo del Toro starring The Walking Dead's Norman Reedus.
The playable teaser for PS4 is available now in PSN.
Update: Later Kojima-san revealed that P.T. in fact means "Playable Teaser". He also said that 7780s is a hint to "Silent Hills". Japanese prefecture Shizuoka can be literally translated as "Silent Hill" ("silent" is "shizuka" and "hill" is "oka"). The area of the prefecture is 7780 km².
Silent Hill: Alchemilla Mod screenshots
2014.07.30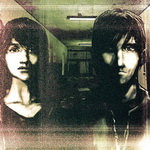 We've got some new screenshots from Silent Hill: Alchemilla Mod. Due to the absence of certain specialists the developers have decided to complete the project as a puzzle-oriented adventure game without monsters. The estimated walkthrough time is 8 hours. Release date is yet to be announced.
Source: Alchemilla Mod
Silent Hill steelbook for UK
2014.06.24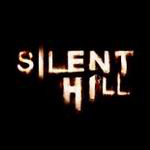 This autumn the UK is getting a new Blu-Ray release of the first Silent Hill movie in a steelbook case. Release is set for September 29. You can already preorder this edition for £20 at Zavii.com – free UK Delivery on all orders.
Source: Silent Hill Paradise

Akira Yamaoka concert at Expo TNT 27
2014.05.12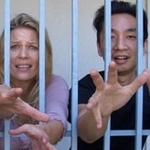 Akira Yamaoka, Mary Elizabeth McGlynn & the White Noiz band at Expo TNT 27 in Mexico City, May 3. Watch in HD:
Origins and Shattered Memories coming to PS Vita
2014.04.28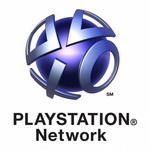 Konami is going to release two former PSP titles Silent Hill: Origins and Shattered Memories on PlayStation Vita. Both games will be available on 30th April on the European PSN Store for £7.99/9,95€.
Update: Despite the previous announcement, Konami is now telling that the games actually aren't available on Vita – both titles are PSP only.
Source: Konami Facebook, Twitter
IDW announces Silent Hill Downpour: Anne's Story
2014.04.21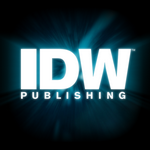 Today at WonderCon 2014 in Anaheim, IDW Publishing has shared some information about its new projects to be released this fall and beyond. A future lineup includes the new Silent Hill comic, titled Silent Hill Downpour: Anne's Story, written by Tom Waltz with artwork by Tristan Jones. Issue #1 will be releasing on August 20 for $3.99. Recently, Tristan has published some fresh sketches done for the comic.
Source: IDW Publishing Facebook
You can find further images of the upcoming comic in our gallery.
A Silent Hill Story: Lost Days
2014.04.08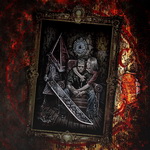 A short fan film "A Silent Hill Story: Lost Days" based on Silent Hill 2 by Brett Driver & Theron Patrick.
Gecco announces new distributors
2014.03.08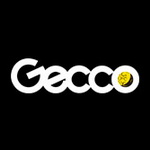 After their infamous cooperation experience with ToyMunkey Gecco have published a list of their new distributors outside Japan:
- Diamond Comics Distributors Inc. (USA)
- Kolektakon LLC (USA)
- Abysse Corp (France)
- Fantasiland (Italy)
- HEO GmbH (Germany)
- ILOVETOYZ, INC (South Korea)
- The Falcon's Hangar (Singapore)
You can pre-order the figures now at the following prices:
- Heather – $138
- Robbie (pink/blue) – $128
The release date for all statues outside of Japan is May 2014.
Source: Silent Hill Paradise
The Silent Hill band's concert at San Japan
2014.02.22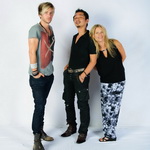 The Silent Hill Band, lead by composer Akira Yamaoka and including Mary Elizabeth McGlynn, Troy Baker and Joe Romersa, will be performing at San Japan, Japanese culture and anime convention in San Antonio, Texas. The concert will take place on July 19th, 2014 at the Henry B. Gonzales convention center. More information about registration and ticket prices is available on the convention's site.
Update: Joe Romersa and Troy Baker have announced that they won't be able to take part in the concert.
Source: San Japan
Red Pyramid Thing and Bubble Head Nurse figmas
2014.02.09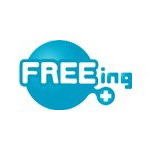 Do you want more Silent Hill figures? A Japanese company FREEing in association with Max Factory thinks so and has announced today at Wonder Festival 2014 Winter in Tokyo two new figmas: Red Pyramid Thing and Bubble Head Nurse from Silent Hill 2. The figma is a Japanese highly articulated action figure sold with various accessories such as exchangeable faces, hands and other optional parts. We don't have a lot of photos currently, however the products seem to be officially licensed by Konami. Figmas should become available for purchase this year. Further updates will follow.
Sources: Tsuki-Board.net, Silent Hill Collectors