News Archive: 2015
Green Robbie figure's variant by Gecco
2015.12.02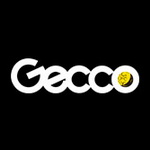 Gecco Corp. has announced the green version of their Robbie the Rabbit figure released earlier. You could see the rabbit of such rare color in the Usagi music video from the DVD Lost Memories: The Art & Music of Silent Hill. Besides a common chainsaw, he will also be equiped with an exclusive gold pipe – a secret weapon from SH3. The new statue will become available in March 2016 and will be distributed by D4 Toys at the price of $155.
Source: Gecco Corp.
New Silent Hill inspired T-shirts
2015.10.31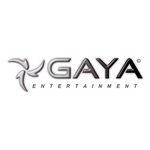 To celebrate Halloween, Konami has unveiled a new range of five Silent Hill inspired T-shirts by Gaya Entertainment (this company already produced some SH merchandise back in 2013). At the moment, you can pre-order them from Game Legends at the price of €19 with a broad selection of sizes from S to XXL. The tees are expected to be released on 9 November. You can check the shop's shipment rates on their site.
Source: Konami Facebook
Silent Hill Pachislot release
2015.10.05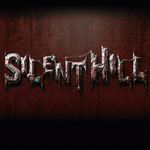 Today, Silent Hill pachislot machines begin to enter pachinko parlors all over Japan. Silent Hill fans from the rest of the world hardly miss anything. As we watched new gameplay videos, it became evident there is no storyline whatsoever – the game's just a chaotic set of cutscenes based on SH2. The soundtrack is substandard while the acid visual effects and jarring sounds of the machine complete the sad picture. Another disappointment from Konami after cancellation of Silent Hills.
Source: Takasago official site
Silent Hill Live in UK
2015.09.08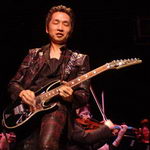 Akira Yamaoka has announced his Silent Hill Live tour in the United Kingdom between October 29th–November 3rd with dates in Bristol (10.29), Cardiff (10.30), London (11.01), Southampton (11.02) and Manchester (11.03). Tickets are available at www.seetickets.com from 9 am UK time on September 11.
Update: The tour has now more dates including one on Halloween:
10.31 - London
11.04 - Glasgow
11.05 - Manchester
11.06 - Brighton
Source: Akira Yamaoka Facebook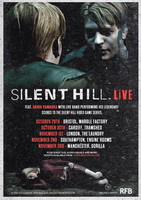 Project Scissors: NightCry
2015.09.06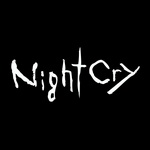 Another notable horror title for SH fans – Project Scissors: NightCry. NightCry is a spiritual successor of the well-known Clock Tower series which introduced the iconic Scissorman character. The story of NightCry takes place in the middle of the ocean on the premium class cruiser liner and evolves around a group of American college students going back home from Europe. During the voyage the ship is shaken by the brutal murders of passengers and members of the crew alike. Soon the ship is adrift at sea and the heroes have to solve the murder mystery and survive through the horror. The project is lead by the original creator of the series Hifumi Kono and involves our old familiar Masahiro Ito (Silent Hill 1–3), Film Director Takashi Shimizu (Ju-on: The Grudge series) and Artist Chris Darril (Remothered, Forgotten Memories). The game is set for release this December on PC, PS Vita, iOS and Android.
Silent Hill Pachislot by Takasago
2015.08.04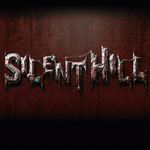 We weren't expecting such sad fate for our beloved series, however pachislot slot machines are highly popular nowadays in Japan, and Konami made a number of Castlevania pachislo earlier. Basically, those were slot machines featuring vaguely tied together cinematographic cutscenes. Several days ago, Takasago, a subsidiary of Konami, published a short teaser starring Pyramid Head and today officially presented the Silent Hill pachislot. The presentation was held at the hospital partly stylised after P.T. The slot machine is targeted only for the Japanese market. So far we've got little information, but we can already see familiar characters on the shots from the presentation.
We'd like to remind that any kind of gambling may cause addiction which is true for pachislot machines too.
Update: A trailer revealing the new game's story which is closely connected with Silent Hill 2 has been published. The slot machine also has now a separate website.
Source: パチンコ・パチスロ.com
Silent Hill Omnibus 2 announced
2015.07.17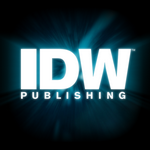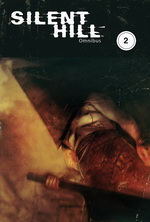 IDW have quietly announced the second volume of Silent Hill Omnibus. The new 284-page collection book will include comics Sinner's Reward, Past Life and Anne's Story. They are all written by Tom Waltz who also co-wrote Downpour. Omnibus 2 will hit the shelves on October 7 at the price of $25. No digital version is expected.
Source: Tom Waltz Twitter
SHM.net 10th anniversary
2015.06.02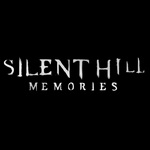 It's 10 years for SHM.net! Yes, we're that old. We're proud to achieve this huge milestone and we're happy to have so many fellow fans together with us at this point in time. Thank you! We aim to continue to bring you the latest news and the best information from the Silent Hill universe as we did all these years. And we really believe that Silent Hill is not dead. At least not in our memories.
Special thanks to all those who helped along the way:
7fac7or, Alex Heidern, Amy (Alchemilla Hospital), Anders Leirvik, Andrew Haffenden aka Conquerer, Aoki Yami aka Midnight, Aviathas, Burning Man, Dai-Katana, Doomday, Fedor Markiev, Felix M.C. Li, Georgy Starkov, Gorch, iChiaz, ifirit, Jam6i, Klimat, Kellexx, Maniake, Mike (Silent Haven), Pasya, Ratiocinator, Roden, Siar Mortal, Shezi, Silent Pyramid, SHAMA_N, st-MK, Stella, Tyler (Silent Nerd), Wialenove, Whitney (SHHS), witness 8, Wil (SH Paradise), Xrust, Zorkiy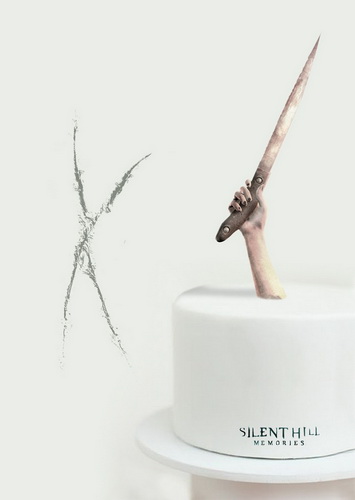 Figma Bubble Head Nurse pre-orders
2015.05.08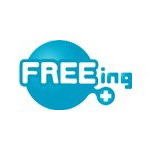 Good Smile Company have finally released images of the finished Bubble Head Nurse figma (articulated figure) and have opened pre-orders for it. This figma produced by FREEing in association with Max Factory was first announced last winter. The 15cm figure is offered at the price 4,259 yen (~$35) in the Good Smile store (pre-orders are taken until 3rd June). Pre-order from AmiAmi is cheaper – 3,540 yen (~$30). These shops ship merchandise to various countries across the world. Package includes two kinds of weapons – a knife and a steel pipe. The figure also has alternate head parts. Good Smile is also going to rerelease figma Red Pyramid Thing originally released last month. Shipping of both figmas will begin in October 2015.
Sources: Good Smile Company, Freeing
Akira Yamaoka: Live at the TNT Expo 2015
2015.05.03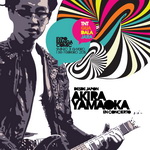 The White Noiz band has published an excellent complete recording of their performance together with Akira Yamaoka and Mary Elizabeth McGlynn at the Expo TNT convention in Guadalajara from last winter. The recording also features Q&A with the members of White Noiz.
Tracklist:
1:22 Overdose Delusion
5:30 Tender Sugar
12:25 Shot Down in Flames
20:01 Hell Frozen Rain
27:24 Silent Scream
35:34 Room of Angel
46:45 Waiting for you
55:03 Snake Eater (cover of the OST Metal Gear Solid 3: Snake Eater)
1:00:56 Your Rain
1:07:50 Theme of Laura
1:13:03 Promise
1:21:19 Godzilla (cover of the Blue Öyster Cult song)
1:27:54 You're not here
Download audio:
MP3 320kbps / WAV 24bit 96kHz
Source: White Noiz

Silent Hills is officially cancelled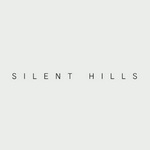 Konami has responded regarding Silent Hills after Guillermo del Toro's statement and a couple of Norman Reedus' tweets and now officially confirms this promising project's cancellation. Development of Silent Hills which was still in pre-production is now effectively over, however Konami assures its commitment to new Silent Hill titles. Konami's statement also mentions a possibility of Kojima's and del Toro's involvement in future Silent Hill projects which is quite puzzling.
Update: Additionally, P.T. has been completely removed from PSN and cannot be downloaded or re-downloaded anymore.
Source: GameSpot
Guillermo del Toro talks about Silent Hills cancellation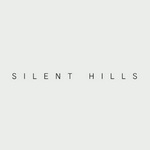 Unfortunately, we have sad news for the series' fans today. Yesterday we found out that Silent Hills P.T. demo won't be available on PSN from April 29 as stated on its official site. And now, according to a local journalist, Guillermo del Toro has stated the following at the 58th San Francisco International Film Festival:
"It's not gonna happen and that breaks my greasy heart." -Guillermo del Toro on #SilentHills. #sfff #sffs #sffilmfest #fb

— TV's Matt Hackney (@tvsmatthackney) April 26, 2015
We have asked the director's assistant Ian Gibson to confirm this information and he has just recommended us to download P.T. while we still can.
@shlm_en Get the P.T. while you can! It will keep you warm at night dreaming of the Superhero team up that almost was

— Ian Gibson (@Ian_Gibson) April 26, 2015
Although del Toro's words may be intepreted differently, it's already quite clear the project is not going to happen the way it has been planned. Konami is yet to make an official statement.
Status of Kojima Productions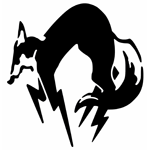 Something's happening at Konami. Yesterday, Reddit users noticed that all mentions of Kojima Productions and Hideo Kojima were removed from the company's site. Kojima Productions portal was renamed into Metal Gear portal and Metal Gear series now has a completely new Twitter account. Looks like Kojima Productions is coming to an end.
Konami has recently released a press release stating that Hideo Kojima is removed from the Executive Content Manager's position starting from April 1 to which his was appointed last summer. Today, after the fans' turmoil Konami has released another statement which says that Kojima-san is continuing his work on Metal Gear Solid V and the game is going to be released as planned.
As for Silent Hills, currently we only know that, according to GameSpot editor Peter Brown, the contract for the game was signed by Konami and Guillermo del Toro and the deal does not include Hideo Kojima. Kojima-san is refraining from commentaries, but has posted a somewhat hinting tweet on March 16.
At the moment, we don't know if it is part of Konami's reorganisation or some kind of Hideo Kojima's mystifications and how this will affect Silent Hills development. We are hoping to get all the answers in the near future.
Silent Hill: Alchemilla is released
2015.01.18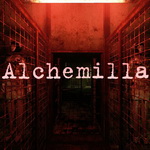 The White Noise team lead by Alexander "Allien" Goriachev have released the long-awaited game Silent Hill: Alchemilla after six years of development. Alchemilla is a fan-made Half-Life 2 mod recreating the atmosphere of Silent Hill games using the Source Engine. Developers had to give up the idea of implementing monsters and combat system into the project, therefore the final version is an adventure game without any combat which will take you around 8 hours to complete. You can download the mod from Mod DB (1.2 GB). The game also requires Steam and Source SDK (around 7.9 GB, automatic download after the mod's installation). Developers are also planning to port the mod to Linux and Mac and add Oculus Rift support later.
We have a newly created section dedicated to the mod.
Update: Alchemilla Mod 1.1 is released now. Main features: bug and script fixes, addition of Spanish language and Oculus Rift support (alpha). Also added support of MacOS. You can download Alchemilla Mod from Mod DB.