Characters
Henry Townshend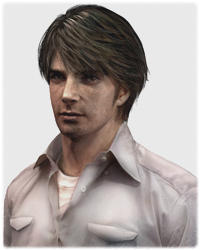 Age: 28
Not much is known about our hero Henry, but it's clear he's on the quieter side and seems to keep to himself. Henry has short-medium brown hair and green eyes. He lives in Room 302 of South Ashfield Heights and it's unclear if he has an occupation or job. Henry used to enjoy visiting Silent Hill when he was younger and is an avid fan of photography, even having his photos posted around his apartment. Perhaps it can be partially understood given his situation, but Henry often appears confused with only the thought of "What...the...hell...?"
Eileen Galvin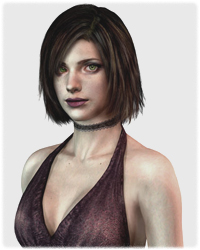 Age: Mid 20s
The girl next door, Eileen is Henry's neighbour in Room 303 of South Ashfield Heights. She has brown medium-long hair and green eyes. Although Eileen is Henry's neighbour of two years, he hasn't had much interaction with her beyond passing her in the hallway. Not much seems to be happening in Eileen's life and she spends most of her time looking bored in her apartment, watching TV, cleaning or napping. It is not until the second half of his journey that Henry will get to know more about her.
Frank Sunderland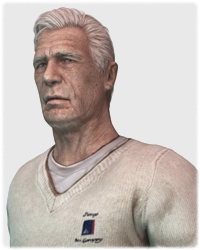 Age: 60s
Frank is the superintendent of South Ashfield Heights. He is an old man with white hair and blue eyes and is known to talk or mumble to himself at times. In his years as the super, Frank has seen a lot of strange things around his apartment building, including in Room 302 years ago. Not much else is known about Frank, but Henry remembers hearing from him that his son and daughter-in-law went to Silent Hill and haven't been seen since. Put one and two together with his last name and you may have an idea of what that means.
Cynthia Velasquez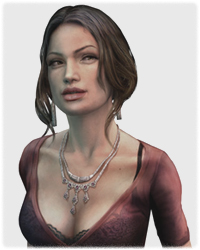 Age: 29
Cynthia is an attractive woman who's not afraid to show off her curves by dressing provocatively and always willing to have some flirtatious fun. Cynthia is hispanic with a subtle accent and has long brown hair and hazel eyes. Henry first notices her out his apartment window before meeting her lost in the Subway. Believing to be having a dream, she offers Henry a "special favour" if he can guide her to the exit. Might as well have a little fun if it's just a dream, right?
Jasper Gein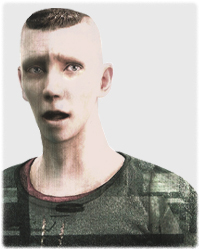 Age: Early 30s
Jasper is a bit of a mentally unstable man that Henry meets in the Forest. H-he-he seems t-to h-have t-trouble speaking c-c-clearly as he has a speech impediment but also shares some odd thoughts. Jasper is familiar with Silent Hill and enjoys visiting the town. Oddly he gets thirsty whenever he visits cool places including Silent Hill and has a preference for chocolate. Jasper is evidently obsessed with occult activity, and particularly something about Wish House and the large stones in the woods have caught his attention and lured him to Silent Hill.
Andrew DeSalvo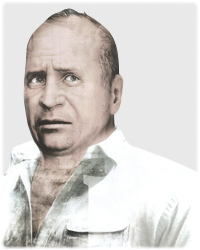 Age: Early 50s
Andrew DeSalvo is an older man that Henry meets locked in a cell in the Water Prison. This is perhaps ironic since he used to work at the prison and Wish House monitoring the kids. He keeps mentioning that somebody named Walter is going to kill him, but perhaps it is not unwarranted as it's revealed he mistreated the kids he watched over.
Richard Braintree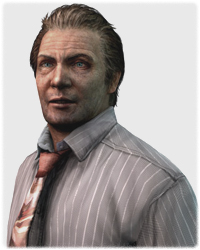 Age: Mid 40s
An extremely unfriendly man who lives in Room 207 of South Ashfield Heights. Richard is almost always angry by default and is known for his bad temper, often scolding other residents of his apartment building. In the past, Richard has been involved in a few mishaps and has been known to teach a few lessons.
Little Walter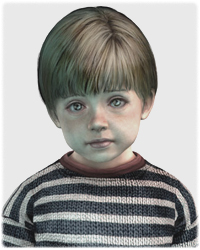 Age: Unknown
Henry confronts this mysterious little boy several times on his journey. Although his identity is unclear, he resembles a little boy who was always hanging around Room 302 of South Ashfield Heights in the past. When asked, he reveals that he doesn't have a name but everybody calls him Walter.
Man with the Coat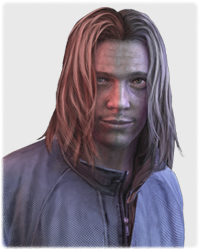 Age: Unknown
This peculiar man is encountered several times throughout Henry's journey, although his identity is unknown. He has long blonde hair and wears a blue trench coat. From what we do know, Frank Sunderland once noticed him inside Room 302 moving a few things around, and the man claims he met Eileen many years ago when she gave him a doll. Who this man is and why he's interested in Room 302 are perhaps the biggest questions regarding Henry's journey.
Joseph Schreiber
Age: Unknown
This character is never truly present during Henry's adventure, but he was the previous occupant of Room 302 of South Ashfield Heights before Henry moved in. Joseph is a journalist known for his investigation of Wish House and 4S, the Silent Hill Smile Support Society, but his fate and whereabouts are unknown, having not been seen since he became locked in his apartment for days... Sounds familiar. On his own journey, Henry continues to find Joseph's red diaries slipped under 302's front door that provide helpful hints and knowledge on getting to the bottom of what's happening. Perhaps Joseph aims to help Henry achieve what he could not himself.