Information
Silent Hill 4: The Room
| | | |
| --- | --- | --- |
| | | |
| 2004.06.17 | 2004.09.07 | 2004.09.17 |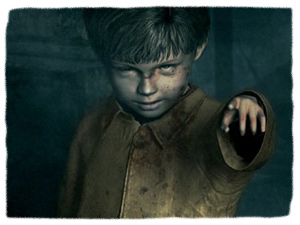 Two years ago, Henry Townshend moved into Room 302 of South Ashfield Heights, an apartment building in a neighbouring town of Silent Hill called Ashfield.
Henry lived a normal life in Ashfield until five days ago when he began having a recurring nightmare each night. Since then, his front door became chained shut, the windows won't budge, the phone and TV won't work, and no one can hear him when he screams for help. He cannot leave Room 302.
Despite being unable to escape, Henry can still see outside his apartment from his front door peephole and windows, and soon discovers a hole to spy on his neighbour Eileen Galvin.
On the sixth day, Henry discovers a large hole in his washroom big enough to fit him. Uncertain where its leads, it is his only chance to escape.
Trailer
Interviews
Downloads
Silent Hill 4: The Room PC Trial Version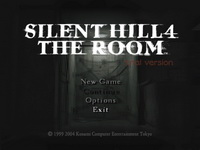 PC demo version of the game which includes the prologue and the Subway World.